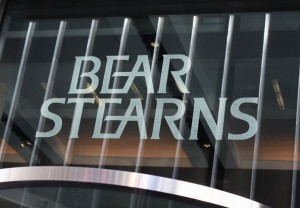 The media sword can cut both ways.
In May I wrote about how Richmond-based job board Snagajob.com owes much of its success to its media strategy, and the mainstream media that made such a strategy possible. The company positioned founder and President Sean Boyer as an expert on hourly jobs (wouldn't an expert on hourly jobs be someone who has had lots of them?) and promoted the website via metropolitan newspapers and major national dailies like the Wall Street Journal. That was essential, because without job-seekers, job posters wouldn't become paying customers.
But just as the media can make a company like Snagajob, it can quickly take one down – especially when that business is a bank. According to a phenomenal (and long) article in Vanity Fair, Bryan Burrough writes that CNBC's liquidity mongering caused a run on Bear Strearn's bond trading business, as well as a stampede to the exits on the company's stock. It's scary. Don't read it before going to bed. There might be a lesson here locally with several companies treading water in rough waters.