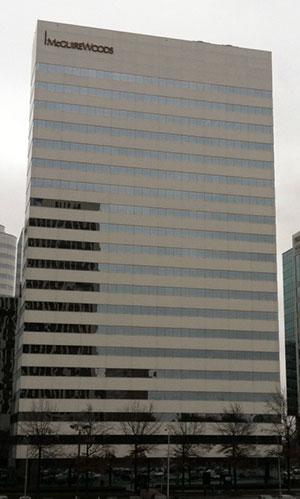 Pay for new lawyers is dropping at one Richmond law firm.
According to a story in the Chicago Tribune, Richmond-based law firm McGuireWoods is lowering its starting salaries for new associates in Richmond from $145,000 to $130,000.
RBS has heard for several months that law firms are having a harder time collecting from businesses, and that some of the larger firms have also trimmed staff. Others have cut back on year-end retreats and other perks.