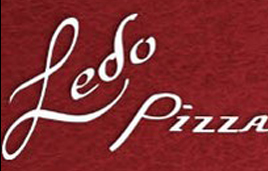 Pizza and pasta chain Ledo Pizza has opened the doors of their new West Broad Village location. The Adelphi, Maryland-based pizza parlor has been around since 1955 but is new to the Richmond market. While there's no shortage of pizza joints in Short Pump, Ledo has something you won't find anywhere else: rectangular pizzas.
"People often ask why Ledo Pizza is rectangular," the company says on its website. "The round pizza pans commonly seen today were very new in the fifties. Rectangular baking pans were readily available, hence the square pizza."
The Ledo Pizza & Pasta location at West Broad Village is located behind Kona Grill, across from Whole Foods Market.
This story first ran on Downtownshortpump.com, which is an RBS news partner.