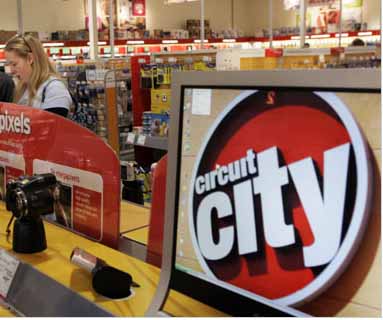 It's still alive, sort of. A computer firm called Systemax Inc. is seeking to buy the trademark names and rights to the Circuit City website for $6.5 million. There will likely be an auction May 11th for the rights.
Systemax previously bought similar rights to CompUSA.
And former Circuit City stores across the country are getting new life as retailers snatch the real estate.
• Electronics Express plans to open within weeks in Tennessee.
• A Jo-Ann Fabrics will take over a store in Illinois.
• A Denver location sold for $7.5 million.
• Electronics store P.C. Richard & Son is taking over a location in New Jersey.

Aaron Kremer is the BizSense Editor. Please send news tips to [email protected]