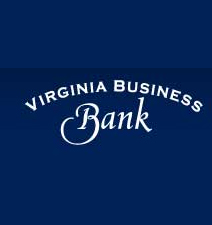 Pour a round of the good stuff.
After three years in operation, Virginia Business Bank recorded its first quarterly profit in this year's first quarter.
The profit: $16,000, according to the bank's president, Merlin Henkel.
"We were hoping to do it much faster," Henkel said. "But there are still a lot of banks that don't get profitable by their third anniversary."
"We're pleased in today's market."
Although local banks such as First Market and First Capital took TARP money, Virginia Business Bank did not. Instead, the bank borrowed $1.5 million from several individuals within the company and from another financial institution.
But like other local banks, the Richmond-based bank has an increasing amount of troubled assets, which are defined as loans that are past 30 days or delinquent. In 2007, the bank had $598,000 in troubled assets. At the end of 2008, that figure was $1.9 million.
"Half of that is in two collateralized loans," Henkel said. "Part of that is a parcel we think has collateral value, and it was for commercial development."
He said the bank, which does not dabble in retail banking, is looking to make business loans. "We're still looking for solid operating companies."
At the end of the first quarter, Virginia Business Bank had assets of $162.9 million and deposits of $134.4 million.
"I won't say the rest of the year looks fabulous, but for us it will continue a positive trend," Henkel said.
Aaron Kremer is the BizSense editor. Please send news tips to [email protected]