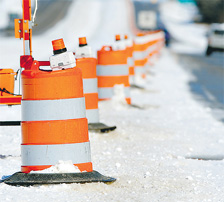 The Virginia Department of Transportation announced that it will lay off 230 employees throughout the commonwealth. The cuts go into effect June 6.
Spokesman Jeffrey Caldwell said that 63 of the cuts are at the central office and that 27 cuts are in the Richmond district for a total of 90 positions in the area.
The cuts are part of an agency effort to address a $2.6 billion shortfall in transportation revenue over a six-year period. The layoffs complete the planned elimination of 450 wage positions.
Employees will receive job search and resume writing assistance.
Read the official announcement here.