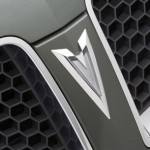 Richmond area Pontiac dealers are trying to figure out what the discontinuation of the once popular auto will do to their businesses.
"We'll probably change our name, that's for sure," said Doug Pridgen, president of Haley Pontiac-GMC on Midlothian Turnpike in Richmond.
General Motors said Monday that it will stop making Pontiacs by 2010. This was part of the company's reorganization plan to receive government assistance, which also includes the elimination of 21,000 jobs by the auto maker.
Haley sells only Pontiac automobiles but also sells GMC trucks, Pridgen said.Truck sales are brisk, he said, but Pontiac sales have been down for some time.
He said the company sells in the neighborhood of 15 Pontiacs a month but he can recall a period in the '80s when it sold 100 Pontiac Trans Ams in one month.
The good news for Haley, Pridgen said, is that GM has said it will be a surviving dealership. Under the restructuring not all dealerships will be kept by GM, he said.
"There's a magic list out there somewhere" with the names of the dealerships that will survive, Pridgen said.
Restructuring could be good for the remaining dealerships, he said.
"Our fortunes are tied to GMC and if they do the right things it's good for us," Pridgen said.
At Capital Pontiac GMC on Laburnum Avenue, Sales Manager Kevin Silver doesn't think cutting Pontiacs will be a devastating blow to his company.
"Pontiac wasn't anywhere near our leading seller," Silver said.
The company sells about 5 to 15 Pontiacs a month, accounting for no more than 10 percent of total sales, Silver said. As is the situation at Haley, he said truck sales have been strong at Capital.
He sees the end of Pontiac as more of a nostalgic loss than a business loss.
Pontiac has been around since 1926 has produced some very popular vehicles, such as the GTO muscle cars of the '60s, the Firebird and the Trans Am.
Virginia Commonwealth University economics professor George Hoffer said he sees the move to cut the Pontiac as one that is being made by Washington and not General Motors.
Hoffer, a noted transportation and auto industry expert, said that last year Pontiac sold 267,000 vehicles, placing it ahead of every GM auto except Chevrolet which sold 1.79 million. Pontiac outsold Cadillac by 100,000 vehicles and nearly doubled the sales of Buick. It also outsold Saturn, another vehicle that is being discontinued.
"Getting rid of Pontiac, I don't know how they're going to save anything," Hoffer said.
Both Pridgen and Silver said they don't think Pontiac owners will see a sudden drop in value in their cars because the parts will still be available.
"It won't have the kind of impact when an entire manufacturer goes under," Silver said.
Still, Pridgen said it won't be the same without Pontiac.
"They were the excitement division. You hate to see the exciting vehicles go."