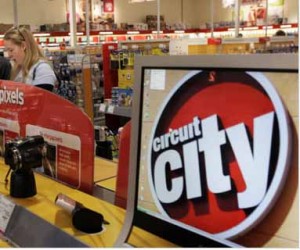 Systemax, Inc. has won a bankruptcy auction to acquire Circuity City's intellectual property and its e-commerce business, according to a Reuters.
The deal is still subject to approval by the bankruptcy court in Richmond, which is scheduled to decide tomorrow.
Systemax, which also owns CompUSA and TigerDirect, originally offered a bid of $6.5 million plus a portion of revenue over a two-and-a-half year period. No word on what the final deal terms were.
You can read the Reuters article here.