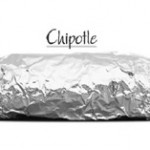 Chipotle fans, start your countdown. The new Chipotle burrito restaurant opens June 11 at Grace and Laurel streets on the VCU campus.
This will be the fast-growing chain's seventh location in the Richmond area. It is the first tenant to open in a strip center built on the site of what was a Pizza Hut.
The Chipotle is just around the corner from Qdoba on Broad, another national burrito shop. Bo Dillaz, a locally-owned quesadilla joint, is also nearby. (If you go into Bo Dillaz, be warned: They spell everything with a "Z.")
But competition has never stopped Chipotle, which also operates a location across the parking lot from Qdoba at Chesterfield Towne Center.
"Other competing restaurants are part of any community we enter," Chipotle spokeswoman Katherine Newell Smith said in an e-mail.
Smith said that, like most businesses, Chipotle considers demographics, foot traffic and local office/business concentration when deciding where to set up shop.
Some of Chipotle's success is tied to their ability to tap into the natural and local foods niche. The company recently announced their commitment for each restaurant to buy 35 percent of at least one produce item from a local farm (within a 100 miles or so).
Smith said Parker Farms in Colonial Beach is the local provider for green bell peppers to Chipotle restaurants in Virginia, Maryland and Washington.
Polyface Farm in Swoope provides pork for the Charlottesville Chipotle.
"More and more, we're able to push farther to have a meaningful impact on the way people eat," said founder, chief executive and chairman Steve Ells in a news release. "But there isn't a switch you can throw to make this happen all at once. It's an incremental revolution, and we're committed to being part of it."
Farmers aren't the only ones to benefit from Chipotle's expanding footprint in the area. The new VCU location will have a pre-opening event Wednesday from 5 p.m. to 8 p.m. as a fundraiser for the Byrd House Market and the Grace Ardent Community Garden in Oregon Hill.
For a $5 donation, customers will get a burrito, taco order or salad, with 100 percent of proceeds going to the two community groups.