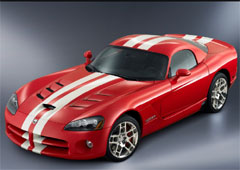 As far as alleged Ponzi schemers go, Darrell and Cynthia Underwood were almost monastic in their spending.
The Chesterfield couple are on trial for allegedly running a bogus real estate investment company that the U.S. attorney's office claims took in about $18 million in late 2006 and 2007 and paid investors fabricated gains with new investors' money.
Under the name Walkwood Properties, which had offices in Midlothian, the Underwoods promised investors 50 percent returns within 60 to 120 days, according to the indictment. In one of many strange twists, dozens of "investors" cashed out with large gains.
After more than a year of investigations, the trial started Wednesday. It's shaping up to be a fascinating case, in part because Darrell is a former small business owner who ran a commercial flooring business, a car washing business and a limousine service.  The defense claims he is innocent and had no malicious intention. Instead, they claim, just got in over his head and lacked the sophistication to handle all the funds pouring in.
Walkwood had 12 employees at one point, said William Dinkin, one of Walkwood's attorneys.
And in an usual turn for alleged Ponzi schemers, the defendants didn't spend like crazy. According to the indictment, the couple leased a 2004 Dodge Viper for $1,000 a month. The Viper needed interior detailing work costing $5,000.
They purchased a Mercedes Benz S550 for $82,536 and leased a boat for $8,000. There was no mansion and no personal shoppers (at least according to the indictment).
Two years ago, I covered a court case of James Brown Jr., a 23-year-old high school dropout who raised $6 million from investors (also in Chesterfield) and spent most of it on fast cars, bodyguards and a personal shopper. Brown paid cash for his toys, but the Underwoods leased, except for the Mercedes.
When the feds raided Walkwood's office and the Underwood's  home in December 2007, they seized two bank accounts with $780,000 and $107,000, respectively. It's unclear how much money will eventually be recovered, since in some similar cases authorities go after illusory gains paid to investors. The feds also seized 35 properties across Virginia. At that time, the Underwoods owed $9 million in principal to investors. (The defense prefers the word "lenders.")
On Thursday morning, the attorneys for the Underwoods said that the investors instead loaned money to the company, and that at no point did Darrell or Cynthia knowingly falsify or commit fraud. Instead, the defense said, they were lifelong entrepreneurs who got in way over the heads, using a simple notebook for bookkeeping when they needed advanced financial statements.
The prosecutors disagree, and said Thursday that the Underwoods were telling investors one thing, such as that they bought 25 to 30 homes a month, when in fact that number was closer to five.  They must now try to convince the jury that's fraud.
The prosecution also showed a video to jurors of one of the Underwoods' training seminars from 2007. Investors told potential investors that Walkwood had changed their life. The crowd clapped vigorously. The video also showed a woman telling a crowd of African Americans that, "Our main focus is helping people."
The details of the alleged fraud are a bit murky, but the prosecution said the company would train prospects on how to find homes that were almost in foreclosure and how to approach the homeowners. Walkwood Properties would supposedly buy the homes as long as they had more than $50,000 or $60,000 in equity and rent them back to the homeowner. Then they would take out a new mortgage, which was used to pay back investors.
Like many of the investors, one witness met the Underwoods at church and became a believer. That is, until February 2008 when she could no longer get her principal back.
Perhaps somewhat ironically, the witness testified that Underwood told prospective investors to be leery of mutual funds or other investment advisers.
Aaron Kremer is the BizSense Editor. He has interviewed former Richmond Ponzi schemers before and will have more coverage at the end of the Walkwood trial, which will be in two weeks.