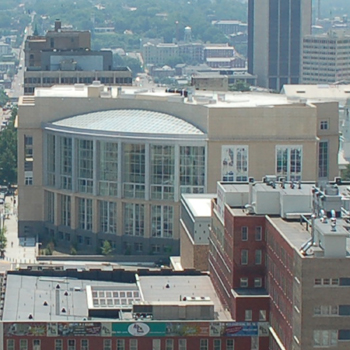 A lawsuit filed by a former Scott & Stringfellow employee — a fellow who allegedly "mooned" his trading floor co-workers in Charlotte — was recently tossed out of U.S. District Court in Richmond.
Timothy Martin was hired in 2004 at age 51 to work in the firm's Charlotte office selling distressed CMBS loans.  After a dispute arose over how Martin was being compensated, he alleges that his supervisor, William Cameron, said trading was "a young people's game" and that he was "too old to want to be a trader."
Martin was later transferred to the Richmond office and worked there briefly before he resigned, citing a hostile work environment based on his age.
The court opinion is an interesting read as it details Martin's rocky tenure at the firm. Throughout his time there, he repeatedly e-mailed higher-ups about his distaste for his supervisor, alleged an affair between his supervisor and his secretary (in an e-mail to a co-worker, he referred to her as Cameron's "little bitch"), allegedly told a client the firm was in dire financial straits and, in 2005, allegedly displayed his bare buttocks to the trading floor of the Charlotte office.
Virginia Lawyer's Weekly has a copy of the court opinion hosted here.