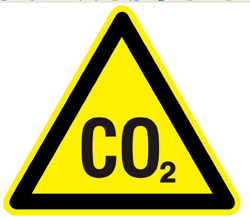 The status quo in both the economy and environmental legislation is broken. Last week in a BizSense guest column, A. Fletcher Mangum overlooked several important points focusing on the pending cap and trade legislation in Congress.
Only, business as usual is killing us. Unemployment in Virginia reached 7 percent in May, doubling last year's figure. Local businesses are filing for bankruptcy, while our neighbors are losing their homes – and all of this is happening without the American Clean Energy and Security Act (ACES) that Mangum dislikes.
So when elected officials from both parties, big companies and small businesses, labor groups and environmental groups all support a piece of legislation that is designed to create new jobs and make us energy independent, that bill is worth a second look.
Small businesses around the country are also poised to grow under a cap (see a list of 80 or so in Virginia alone at www.lesscarbonmorejobs.com). United Steelworkers and United Auto Workers have also called for a cap on carbon. They all see something that Mangum is blind to – immense opportunity if we start developing our own energy resources.
Mangum lamented that "limiting energy carbon dioxide really amounts to limiting economic activity," but that is simply not true. The last time we used a cap on air pollutants – on sulfur dioxide in the 1990 Clean Air Act — the amount of new inventions submitted to the U.S. Patent Office spiked. American companies, inventors, and investors found a brand new avenue to make money through ingenuity and better business practices – as they have throughout the history of capitalism.
In case you don't remember, sulfur dioxide is the pollution that causes acid rain, and for a while it was a serious and growing threat to human health and safety.  At the time, the same gloom-and-doom types – including utilities and coal companies – fretted that the scary new idea of cap and trade would destroy the economy and drive power bills sky high. Fortunately, they were wrong. You might notice you haven't seen a news story about acid rain in the last decade or so. That's because we cut our sulfur dioxide emissions in half with a cap, and we did it three years ahead of schedule and at a small fraction of the predicted cost. As an added bonus, electricity rates at the time declined – even in coal states.
The 1990 cap-and-trade law was signed by the first President George Bush, who is not known for being an environmentalist. But he recognized that a cap was a centrist and effective way to solve a problem that adversely affected our health and safety. That is true today too. ACES will harness the power of the free market to solve the climate change problem, instead of asking the government to do it.
Here's how a cap works: the government sets a limit – or cap – on the amount of carbon pollution that can be spewed into the air, but does not dictate the methods that must be used to cut pollution levels. Companies can pick pollution reduction methods that fit with their own budgets, geography, and practices. So a company in the Southwest might want to invest in solar power, while one in the Midwest might decide to use wind power or biofuels. Still others would buy carbon offsets, or develop clean coal technologies, or trade carbon credits with other companies.
As a country, we would be guaranteed a lower overall pollution level. Individual companies could see big profits, because if they invent a new technology that helps cut pollution they can patent it and sell it – to other companies in the U.S., or overseas to places like China or India.
In the process, we will revitalize our manufacturing economy, because clean energy will require new infrastructure. A single wind turbine, for instance, needs 250 tons of steel and 8,000 separate component parts, all of which can be made in America. ACES also has built in consumer protection provisions to smooth out the transition to clean energy, so one in any region – even coal country – will see huge increases in their power bill. An analysis by the Congressional Budget Office found that ACES will cost the average household less than the price of a postage stamp per day, and lower-income households may even see their power bills decrease immediately.
Experts think the new energy economy will generate more wealth than the Internet did, so it is a wise idea for us to get in on the ground floor. We should corner these lucrative markets before other countries beat us to it.
Speaking of the rest of the world, former Sen. John Warner highlighted the connection between climate change and national security in his final years of public service. The U.S. has less than three percent of the world's known oil reserves. We have to import most of our oil from countries with which we otherwise have rocky relations. We already use our coal and natural gas for energy – but our power bills aren't going down and our air certainly isn't getting any cleaner. We need better energy options for our future.
The bottom-line is that an increased demand for energy efficiency would spur businesses to cater to the new market by developing new, energy efficient products. ACES creates the demand for energy efficiency. It would be economically irresponsible to push this bill aside.
Meg Willett is a field director at the Virginia Climate Initiative. She can be reached via email at [email protected]