Even as a global economic crisis threatens to turn some of America's swankiest country clubs into pastures, Mike Hatch is determined to prove there's still a market for clubs in Chesterfield County. And like golf club operators all over, he's advertising and getting more aggressive to find members.
Since February, Hatch, co-owner and managing partner of Acumen Golf, has overseen the daily operations at both of the company's Chesterfield properties: the semiprivate Birkdale Golf Club and the private Brandermill Country Club. Under his leadership, both clubs have bucked nationwide trends by increasing their customer base. Birkdale now has 300 members, a 50 percent increase since its acquisition by Acumen, he said. Brandermill has added 50 members over several months.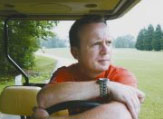 The formula for success, Hatch said, isn't too complex: Pay attention to your customers, learn what they really want and give it to them with a handshake and a smile.
"Fifteen or 20 years ago, people were lucky to become members of a country club. That has changed. Now it's about how clubs change to meet the needs of their members," he said.
The playing field for many private clubs had begun to shift long before the meltdown of the financial system sparked the current recession. Formerly the exclusive domain of wealthy, powerful men who valued the country club lifestyle for its golf, the occasional drink and an opportunity to escape the pressures of the business world, the majority of private clubs now focus on the total family experience.
That means a well-staffed pool, fitness center and tennis program, a swim team and summer camps for the kids, and a variety of social events that bring families and members together.
"If only one member of the family is getting use from the club, it's harder to justify that as an expense," said Mark Persinger, membership and marketing director at Meadowbrook Country Club. "We've made a focused effort to be sure our programming is better and more frequent and what our members want."
Throw in a glut of available golf courses — there are six fully private country clubs in Chesterfield County, eight more in Richmond north of the James River and dozens of public facilities — and you have a supply-and-demand model that's inflated like a scorecard after a triple bogey.
"I don't think we're ever going back to 20 or 25 years ago, when people would stand in line to get into clubs because we had something that was very difficult to access," Persinger added. "The competition is stiffer for the golfing dollar, the pool dollar and the tennis dollar."
Some of the area's most exclusive country clubs are advertising on radio and in newspapers. Others are offering a temporary waiver or reduction in the up-front initiation fee in exchange for a contractual obligation to pay monthly dues for a predetermined period of time.
"A lot of people are hesitant to put down that money up front because if they lose their job, they could be dumping $4,000," said Mike Cooke, membership director at Stonehenge Golf and Country Club.
Stonehenge currently offers a "Refer a Friend" program in which prospective members can sign up with another individual or family and split the $4,000 initiation fee. There's also a loyalty program that reduces the initiation fee by 50 percent in exchange for a two-year commitment to monthly dues.
Both campaigns have helped the club weather the sluggish economy. While Cooke estimated that Stonehenge lost 20 memberships over the past year because of job losses, relocations or other economic issues, the club is just 30 members short of its limit of 520.
Likewise, Hatch's clubs added new members with a "2-for-1" plan, which offers members reciprocal playing privileges at Brandermill and Birkdale.
"I think there was a lot more interest among our Birkdale members getting access to Brandermill because it's been so exclusive all these years, but there's been a lot of interest the other way, too," he said. "Birkdale was almost unplayable when we bought it. Now it's in such good shape, it has developed a cult following."
In a challenging financial environment, such "word of mouth" advertising is more critical than ever for clubs trying to attract new members and retain the ones they already have.
"Unless you're there every day and have your finger on what your members want, you will struggle in this climate," Hatch said. "We have to be as creative as we can to encourage people to use the clubs."
This story first ran in the Chesterfield Observer, which is an RBS news partner.