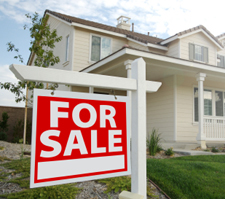 Local banks might have found the key to getting homebuyers back into the market and helping out the builders they lent money to.
In May, First Market Bank began offering mortgages of 3.99 percent to people buying homes or lots from builders who have loans from the bank. The average rate for a 30-year fixed-rate mortgage in the area is about 5.2 percent, according to Bankrate.com.
The bank has issued $10 million worth of mortgages under the program, and more than 30 houses have been sold.
"It is the true definition of a win-win: It's great for the bank, the homebuilder and the homebuyers," said First Market spokeswoman Katie Gilstrap.
The program was only supposed to run for a month, but the bank extended it through the end of August at the request of participating homebuilders. It's unclear whether sales will dry up without the discount. But nationwide, homes sales are improving. (You can read an encouraging story here. )
Other banks, including First Capital Bank and Central Virginia Bank, quickly copied the program. Union Bankshares, which is merging with First Market, also offers the 3.99 percent program.
Jeanie Bode, senior vice president of construction financing for First Market, said the program has helped kick-start the market.
"People have said they decided to buy a house because they don't think they'll see that rate again," Bode said. "We received a lot of calls from people asking where the properties were, and they'd rather look at those houses first."
Bode said about 50 to 60 builders are covered by the program.
One of those builders is Vernon McClure, owner of Main Street Homes.
McClure said he has sold about seven homes under the program, in addition to signing four contracts to build custom homes.
"For the same payment you'd pay at the current fixed rate, you can get $37,000 more house," said McClure. "Just having that as a part of what we are doing is a huge competitive advantage."
One catch to the program: It requires a 20 percent down payment. Twenty percent is a traditional down payment amount, but many lenders allow a payment of 10 percent if the buyer purchases mortgage insurance. And one reason home sales were so inflated in the seven years leading up to the housing bust was that buyers could put no money down through some lenders.
Main Street's homes are priced in the $200,000 to $500,000 range.
McClure said June and July have been record months for the company, selling about 50 homes. He said a couple of those were financed by First Capital's homebuilder promotion.
"For a lot of people who wanted to see how economy would play out, it has got them off the fence," he said.
More reading on banks:
As bank failures rise, the survivors are left to pick up a hefty tab (Baltimore Business Journal)
A special assessment imposed on the nation's banks to replenish the dwindling fund the Federal Deposit Insurance Corp. uses to take over failed banks is eating into profits at a time when many financial institutions are already grappling with losses from a still-reeling real estate market.
Al Harris covers banking and real estate for BizSense. Please send news tips to [email protected]