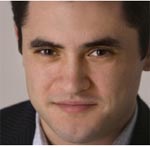 The New York Observer has a profile of the young reporter, Michael Schmidt, who broke the scoop on David Ortiz and Manny Ramirez using steroids. The story says the 25-year-old is from New York but went to high school in Richmond.
Schmidt was also in Richmond in 2007 covering the Michael Vick hearings.
Did any of our younger readers go to high school with him, and if so, what school?