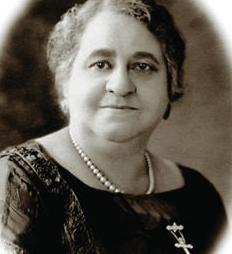 One of the nation's oldest minority banks might be getting a new name.
In 1903, Maggie L. Walker founded the St. Luke Penny Savings in Richmond's Jackson Ward, becoming the country's first female bank president. She was also the first African American woman to be a bank president.
Later St. Luke's merged with two other black-owned Richmond banks to form Consolidated Bank and Trust. Walker served on its board.
Consolidated celebrated its 106th anniversary this year, but it could be the last such celebration under its current name. The bank faces mounting pressure from bad loans and, if it joins with another company, it might be forced to drop its namesake.
Joseph Williams, president at Consolidated Bank, said the final decision has not been made and rests in the hands of Premier Financial Bankcorp, which is working out an agreement to buy the local bank.
"There is a heritage involving Maggie Walker and a strong connection between her and the bank's name," Williams said.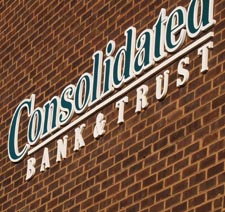 That is a major case for keeping the name as it is.
"[The shareholders] know how important the legacy of Maggie Walker is in the eyes of many people," Williams said.
Four years ago, Consolidated faced financial trouble but was saved by merging with Abigail Adams Bankcorp in Washington.
Now the Abigail Adams holding company, which also operates Adams National Bank in Washington, is in a tight spot itself.
As of March 31, the bank had $44.83 million in non-accruing loans and only $27.99 million in capital. Consolidated had $7.6 million in non-accruing loans and $8.29 million in capital as of March 31.
At the end of last year, Abigail Adams entered into a definitive agreement with Premier Financial Bankcorp of Huntington, W.Va., in which Adams stockholders would receive 0.44 shares of Premier common stock for each share of Adams stock they owned — a deal worth about $10 million.
On Sept. 1 shareholders of both companies are scheduled to vote on the deal, and it is likely that Consolidated will be combined with Adams National Bank in the event of a merger.
"It is being contemplated that sometime after that Consolidated's main office here in Richmond and our branch in Hampton will become branches of Adams National Bank out of D.C.," said Williams.
One of the main reasons for combining Consolidated with Adams is to cut the overhead cost of running two separate back offices and paying two FDIC insurance premiums.
Premier operates six banking subsidiaries in Kentucky, Ohio and West Virginia.
While the historic name might be at risk, Williams said the merger would be an overall positive.
"We've been in somewhat of a holding problem because of the merger, and [we] are serving our customers' needs the best we can," said Williams. "Once the merger takes place, Premier Financial will be a billion dollar plus holding company, which means we will have more lending power."
But there is still concern that Consolidated will no longer be a minority-owned bank.
"It had not been a black-owned bank for four years, but it had been a minority-owned bank because the majority of Abigail Adams shareholders are women," said Williams.
"But that is subject to change when the merger takes place."
The bank intends to continue serving low- to moderate-income customers, its mission to support since Walker first founded St. Luke.
"It is very important to serve that population that for so long has not gotten full access," Williams said.
You can read more about Maggie Walker here.
Al Harris covers banking for BizSense. Please send news tips to [email protected].