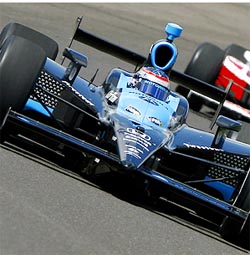 Richmond no longer has Indy car racing (the league pulled the race for 2010 earlier this summer), but Baltimore is trying to host a Grand Prix through the city in 2011.
According to the Baltimore Business Journal,  a group called Baltimore Racing Development is raising funds from investors to help foot the bill for a race, which could bring millions of dollars in spending from tourists and fans.
The race would not be on the oval, instead coursing through the city. (I've always thought Richmond would be a neat city for a Formula One race).
Baltimore is competing with Boston, Cleveland, Detroit and Houston.