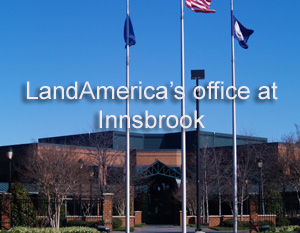 A group of former LandAmerica 1031 Exchange customers are irate that lawyers' fees are gobbling up money they hope to recover.
Lawyers working for the bankrupt entity, as well as for the creditors committee, get paid from the disputed pot of money, while creditors must hire their own lawyers.
However, while lawyers are requesting almost $4 million in the latest round of fees, that might be a necessary evil considering the estate has to assess the value of $217 million in auction-rate securities and has lawsuits pending against officers of LandAmerica as well as SunTrust Bank, which according to court filings, recommended that LandAmerica place money in the now frozen auction-rate securities.
If those lawsuits are successful, exchangers will recover far more money than currently exists in the cash accounts and the hard-to-value auction-rate securities.
Some of the former customers have been involved in mediation, but the results of that process are not yet public.
Bankruptcy Judge Kevin Huennekens will hold a hearing on the issue Tuesday.
Lawyers working for the estate and for the creditors committee have asked the bankruptcy court to release $3.8 million from the LandAmerica 1031 estate to pay for work performed from March through May, including:
Akin Gump: $1.2 million in fees and $90,837 in expenses
Willkie Farr: $1.25 million in fees and $77,276 in costs
McGuireWoods: $592,729 in fees and $8,727 in costs
Protiviti: $499,900 fees and $36,523 in costs
Tavenner & Beran: $76,594 in fees
McGuireWoods and Tavenner & Beran are in Richmond.
The letter, which was filed by several exchangers, asks the court to reduce the fees by 30 percent.
"At the time when LandAmerica's cash balances have dropped, I feel that extreme caution is due in examining all submitted fees to ensure that the work was necessary, and done productively, was not duplicative, that it benefited the Estate to the extent charged, that it was managed efficiently, and that it was done in an effort to keep costs down," the letter reads.
One exchanger also filed her own angry letter with lots of capitalized words, writing, "I feel that these fees are totally outrageous and I'm going to strongly PROTEST and VERY LOUDLY OBJECT! … I cannot allow each to be paid with the sacrificed sweat of my husband's and mine of the last 33 years, leaving us now without any source of income, retirement security and nest egg during the no longer healthy years of our now destroyed future." You can read the letter here.
LandAmerica's 1031 Exchange business held money in an escrow-like account for homeowners who sold a property and were about to buy another. The customers could avoid paying taxes if they put the funds in a special account for the short time between selling one house and closing on another.
When LandAmerica's 1031 business filed for bankruptcy in November, it had about $420 million in customers' money. Judge Huennekens ruled that those funds were part of the bankruptcy estate.
Also interesting, and a clear warning to employees who invest in their company's stock, a former LandAmerica employee named Murl Huskey has filed a claim in the LandAmerica bankruptcy case that he was misled about the safety of the stock by his former boss. During summer 2008, the stock was trading at about $30 a share. It soon plummeted. Huskey lost $4,000.
I remember former Circuit City employees recommending the stock to me when it was trading around $1.50 a share. I did not buy any.