A new Republican governor in Virginia could mean new opportunities for businesses in the Commonwealth. Perhaps no enterprise has more to gain than independent liquor stores, should ABC be disbanded. And more flexible rules will finally let pubs advertise their happy hour specials on a placard or sign outside their establishments.
Tom Lisk is a longtime lawyer with LeClairRyan who also lobbies the General Assembly on behalf of the hospitality and restaurant industries.
Lisk chatted with BizSense about smoke-free restaurants and other changes for 2010.

Richmond BizSense: Happy New Year, Tom. What are you following right now?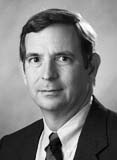 Thomas Lisk: One unexpected thing is Bob McDonnell's [potential] effort to privatize the ABC system. It was a pleasant surprise. I think privatization is long overdue for both customer convenience and to get the state out of the business of competing with the private sector.

RBS: You and I first met was when I wrote about ABC's lack of enforcement of its own rules, particularly the mandatory ratio of food sales to liquor sales. At the time it occurred to me that there were many bars where nobody would dare order the food. I was suspicious of the so-called ratio. What's new on that front?
TL: ABC continues to lose agents. They are down to 82 statewide. They were not out working on New Year's Eve because they would have had to pay overtime and there wasn't any money to do that. That's one of the biggest nights for drinking, and there's nobody out.
RBS: Are there any other meaningful changes at ABC?
TL: The ABC Board recently voted to allow restaurants to put up one sign outside an establishment for happy hour. It was completely prohibited. You couldn't even say the words "happy hour" outside the door. In the restaurant community, this is big news. And it's a significant step from an agency that has been timid or hesitant to do anything the least bit controversial.
RBS: The smoking ban took effect this year, but the bars seem just as crowded.
TL: In some respects, that was a non-event. We knew it was coming. But what was interesting to me: When the bill was passed back in February, about 69 percent of restaurants were smoke-free. When it went into effect, 75 percent were smoke-free. So there was a big jump there even before the law took effect. [In Virginia there is no designation for a bar, so pubs are classified as restaurants.]
RBS: Do you think any locales will go out of business because of the ban?
TL: Some may lose clientele because they can't afford to build a separate smoking area. And smokers are going to gravitate to places where they can smoke. I got a call recently from a national chain restaurant that said same-store sales in early December were down across the board. They said people aren't coming in for the afternoon and hanging out like they used to.
RBS: What do you make of the list of bars that are disobeying the law and paying the fine?
TL: That doesn't surprise me. It's not been uncommon in other states for places to just pool cash contributions from customers to pay the fine. They will eventually undergo a lot of public scrutiny. Then the penalties will get strengthened.
Aaron Kremer is the BizSense editor. Please send news tips to [email protected].