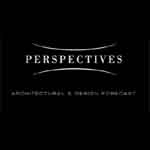 Granite will never replace leather in the handbag market, but Goochland-based stone retailer Charles Luck has just published "Perspectives," an "architectural and design forecast" influenced as much by the runways of New York as the Earth's quarries.
Luck Stone brand manager Heidi LaSalata has spent the past year observing trends in stone and compiled her findings in "Perspectives," a design forecast publication and an industry first, according to LaSalata.
"When we launched Charles Luck Stone Center, we thought it would be neat to look at what the fashion industry does and promote our products seasonally," she said.
(You can see a BizSense video tour of Luck Stone's HQ here. )
Of course, stone lasts far longer than silk or cotton, and LaSalata said the publication was created with longevity in mind. When forecasting the trends for the inaugural issue, she said they picked trends that can last for 10 or 15 years.
"The goal is to inform clients on our product offerings and identify products we think will be marketable and different and exciting," LaSalata said.
Work Labs, Luck Stone's marketing firm, produced the publication based on LaSalata's research. The Richmond-based advertising agency designed both the printed version of the publication and an online version.
"We worked to create a visual aesthetic for the trends and themes they discovered," said account manager Marnie Wilson.
The company committed 20 percent of its annual marketing budget to the campaign's research and printing.
Luck Stone hopes "Perspectives" will transform Luck Stone from a regional stone retailer to a major industry influence.
"We would like to see 'Perspectives' elevate our brand," said LaSalata. "We hope to be seen as not just sellers of rock, but a style-minded company who appreciates good design."
Charles Luck Stone Center produced 2,500 copies of "Perspectives" and made them available to their biggest clients, interior designers and architects.
Drew Jackson covers advertising for BizSense. Please send news tips to [email protected].