Burton knows that most people think he's a dreamer.
"I know it seems fantastic to believe," he said. "The first thought out of everyone's mouth is 'he'll never do it.' It's a common conversation I have with people every day."
He also said that any misunderstandings are unintentional. "If that's something confusing, we should clear it up," he said of the news release.
But despite a punishing recession, his plan keeps getting bigger. He once set the price tag at $175 million. Now it's $250 million, a more than 40 percent increase, of which he plans to spend $100 million on fields and facilities on two parcels of land split by Route 288.
The project is also behind schedule. He told the Times-Dispatch in February 2009 that construction would start in spring 2009. In May 2009, he told Style Weekly that construction would start during the summer. There is still no construction on the site.
"We are in the most challenging financial markets in recent memory, and I've been able to do what I've done," Burton said, adding that most people were betting he wouldn't even get this far.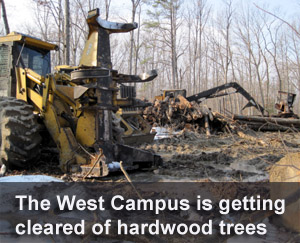 SportsQuest's status
As of last week, timber crews from Ellis Palmore Lumber were clearing the hardwood trees from both sides of the planned SportsQuest campus. The land is owned by Mark Sowers, who Burton said is an equity investor. Sowers did not return calls seeking comment.
Burton said that 20 artificial turf soccer fields would go in on the east campus. They will be done around Labor Day, he said, and SportsQuest is trying to book tournaments. The cost for that part: $30 million, which comes from private investment and some private equity, Burton said.
The west campus will feature an arena, an ice-skating rink, an indoor bike track and more, all of which Burton says will be open in 2011 and will be funded in part by the of $30 million in high-yield bonds (junk bonds), which are not guaranteed by any government entity.
Burton is also hoping that other businesses will want to build commercial space, including a potential hotel and office/retail space that could mean $150 million more in investments.
SportsQuest has a few banners along Genito Road and a sales office in a small one-story retail strip center. Burton said he has 25 employees.