After foundin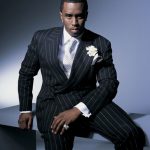 g legendary label Bad Boy records, producing, rapping, making vodka and Sean Jean, it's pretty clear what Sean "Diddy" Combs will do next. He plans to found a business school in New York.
Diddy broke the news last week to Wolf Blitzer as he filled in on CNN's Anderson Cooper 360.
From the Digital Spy article:
"I want to have an academy that's known for building leaders. I feel that's one of the things I can have an impact on."
"I want to take on more responsibility. I'm still honestly in search of how I can have the most positive effect that I can have."
The hip-hop mogul has been enormously successful in practically every business venture he's been a part of, and is second only to Jay-Z as the wealthiest in the industry.