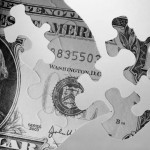 This story originally appeared in the Chesterfield Observer
Chesterfield County government will have about 10 percent fewer job positions this coming July, compared with the same time a year before. That represents 200 fewer full-time employees and vacant positions and 120 part-time employees and vacant positions.
The recession has sapped tax revenue from county budgets.
County Administrator Jay Stegmaier declined to say how many employees would lose their jobs and how many vacant positions would be eliminated. In the past 12 months, about 200 employees left the county – mostly when they changed jobs or retired.
This fiscal year, the county has laid off about five employees and achieved its budget reductions by eliminating vacant positions and cutting operating expenses. Some employees were transferred to other departments when their jobs were eliminated.
"I don't want to use our employees as pawns or dramatize the cuts," Stegmaier told the county's Budget & Audit Committee last week.
Other county departments are taking an average 10.4 percent hit to spare more significant cuts to Chesterfield schools and public safety, which the county considers its top priorities. Unlike the school system, the county government is not recommending an across-the-board cut in pay for employees.
"Both sides – schools and the county – are saying we're the leanest and meanest, but it begs the question, 'Are we cutting the right 10 percent?'" said Dan Gecker, board of supervisors chairman. "We need to staff to the right level of services that we are providing to our citizens."
Both Gecker and Vice Chairman Jim Holland, who also serves on B&A, have been asking for a reduction in the number of county programs in order to balance the budget. "We have a history of service reduction rather than program reduction," said Gecker.
Stegmaier has been meeting with department heads to determine what reductions will be employee-based. According to employees who have contacted this newspaper, some department heads have advised employees likely to lose their jobs, and others have not.
Stegmaier is proposing spending cuts of $29.8 million. Schools would receive $13.2 million less in local funding, which includes a $2.3 million reduction in sales tax revenue. The county government is proposed to spend $14.1 million less, which includes cutting county departments.
The cuts are needed based on the current tax rates, which includes a property tax rate of 95 cents per $100 of assessed value. School officials and some citizens have been lobbying the supervisors to increase the rate by 4 or 5 cents, which would increase revenue by $3.2 million for each penny increase. If the supervisors agree to a hike, 40 percent of the increased revenue would be kept by the county while 60 percent would be transferred to the school system.
With the media present, county leaders didn't get into many specifics of the cuts. The supervisors, however, are debating whether all libraries should be open during the same but fewer hours or rotating the days individual libraries close. That would allow citizens to visit another county library. Library costs are budgeted to be $1.5 million less.
New construction projects, including the Reams/Gordon and Robious Road libraries and a fire station on Harrowgate Road, are slated to be pushed back to save on debt service and operating expenses.
To meet the budget cuts, the county administrator is recommending "revenue enhancements" of $2.5 million. If approved by the board of supervisors, curbside recycling would be expanded to all homes and businesses by charging an annual fee of $22-$30 regardless of whether they participate. That was the recommendation by the county-appointed Citizen's Recycling Advisory Committee. Currently, Chesterfield pays Central Virginia Waste Management Authority just over $2 million a year for curbside recycling with about 38 percent of households participating voluntarily.