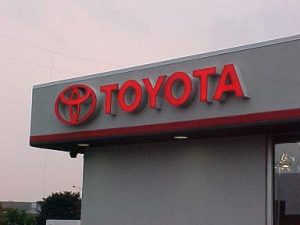 First it was Ford's problems with the Pinto's exploding gas tanks. Then Audi had an unintended acceleration problem. That was followed by exploding sidesaddle gas tanks on a line of General Motors trucks, and then the Ford Explorers rolling over because of blowouts from Firestone tires.
Now it is Toyota that is in the throes of what Virginia Commonwealth University economics professor George E. Hoffer calls the fifth "major safety firestorm" he has seen in his 40 years of studying the auto industry.
Federal government data released Monday attribute 34 deaths to alleged sudden acceleration in Toyotas since 2000. The company has recalled 8.5 million vehicles to repair sticking gas pedals and another 440,000 of 2010 Prius hybrid models to repair brake problems.
The debacle has put the pressure on dealerships across the country to repair the vehicles.
There are two factors that make Toyota's situation different, Hoffer said. The other manufacturers were dealing with one model, and they were older vehicles that were out of production or about to go out of production, he said.
"Toyota has a problem that covers a broad range of its vehicles – 80 to 90 percent of its line – and all of the product is new," Hoffer said. "These products will have a cross to bear as long as they are in the showroom."
That is making it harder for Toyota dealers to move new vehicles, even after that have been repaired. BizSense left messages with several local Toyota dealerships but did not get any calls back.
"This clearly has knocked Toyota off its pedestal," Hoffer said, but he doesn't think it will knock it out.
"I think this will blow over. I will wager that in one and a half to two years, vehicles will not have lost any more value than they would have."
In the short run, though, Hoffer thinks Toyota customers can get some good deals. He said that on Friday a friend of his purchased a Prius for $3,000 off and 0 percent financing.
"You don't see that listed anywhere in the brochures," Hoffer said. "So there are deals to be had, but what the bottom line is, nobody knows."
Michael Allen, director of public affairs for the Virginia Automobile Dealers Association, said it's been "somewhat devastating for dealers in the short run."
Sales are affected because dealers can't get sell the cars on their lots until they are repaired under the recall. But they first have to attend to the cars that owners are bringing in to be repaired, Allen said. That means dealerships are working seven days a week, around the clock, to meet the demand.
Allen said that prices have declined but that, like Hoffer, he thinks Toyota will turn its problems around.
Allen said the company's response to the crisis is unprecedented, but he acknowledged that customers who are trading in Toyotas instead of getting them repaired are "taking a beating."
Pearson Hyundai used car manager Joe Jackson said he has taken in two 2010 Toyotas on trade-in since the recall announcement.
"I've got to say it's affecting price somewhat," Jackson said. "I'm going to be a little cautious [with the trade-in price]."
He said he called Toyota dealers to help him get a feel for how to price them.
Matt Mason, co-owner of Mason Motor Co. and a used car dealer in Midlothian who handles a lot of Hondas and Toyotas, said he hasn't seen signs of the problem from his customers.
"I don't have people coming in saying, 'I want to trade my Toyota for a GM or a Ford,'" Mason said.