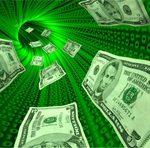 Amazon has a history of avoiding state sales taxes, and Virginia's online
sales tax bill is something they've seen before. The retail behemoth has
avoided paying a sales tax in four states where it had an affiliate program,
and has tied up another state's law in court for nearly two years.
SB660, the so called "Amazon bill" was approved by the Senate Tuesday 28-12,
and its next stop is the House of Delegates.
The bill primarily targets the affiliate programs of massive online
retailers Amazon and Overstock.com. Through these programs, items are
advertised on affiliate websites, and then offered for purchase by the large
retailers. The affiliate then receives a percentage of the sale as a
commission up to 15 percent for Amazon, and 7 percent for Overstock, all tax
free. Republican Senator Emmett Hanger's bill would change all that.
Amazon and Overstock have been the subject of similar legislation in other
states such as North Carolina and Rhode Island, resulting in the companies'
decision to end their affiliate programs in those states. California and
Hawaii also approved Amazon targeted bills, only to have them vetoed by the
respective governors, a possible fate for Virginia's bill under the "no new
tax" policies of Gov. McDonnell.
In 2008 New York passed legislation identical to the one headed for the
Virginia House, and Amazon sued the state for allegedly violating the U.S.
Constitution's Commerce Clause. The New York Supreme Court dismissed the
suit, a decision Amazon has since appealed.
Josh Levi, vice-president for Northern Virginia's Technology Council, an
organization opposed to Hanger's "Amazon bill," believes the adoption of the
bill into Virginia Law would force Amazon into either ending its affiliate
program in Virginia, or suing the state.
"Amazon will either stay and sue, or leave," said Levi. "This particular
approach will not hurt them, it will hurt the companies they advertise on."
Levi said there are more than 5,200 affiliate websites in Virginia, and that
these websites do not sell anything, but generate traffic for other
retail-focused websites.
Virginia's Department of Taxation estimates the potential revenue from the
bill at $17 million, but Levi believes this is money the state will never
see.
"The state will never collect the tax from Amazon, they'll just sever the
relationship," said Levi.
Laurie Aldrich, president of the Virginia Retail Merchants Association, is a
proponent of the bill, and sees the issue as a matter of fairness.
"Brick and mortar retailers pay taxes, and give back to the communities
they're part of, and this bill would hold online retailers to the same
standards instead of allowing them this unfair advantage," said Aldrich.
"This is a step in the right direction because it levels the playing field."
Aldrich said any retailer would agree that competition is good for business,
so she hopes Amazon continues to do business with Virginians, but that
traditional brick and mortar retailers have been "disproportionally impacted
by the tax free status of online companies that offer nothing to the states
in which they do business."
"Our goal is not to run them out of town," said Aldrich. "It would be really
unfortunate if Amazon decides to leave."
The very idea of paying sales tax for online sales has prompted some
companies to reject the idea of starting up Virginia affiliate programs.
Franklin Goose, a Delaware based online retailer of organically made baby
items has decided to abandon the idea of offering affiliate incentives for
Virginia websites.
"This caused us to decide not to do business in Virginia as an affiliate
program," said Sheri Doyle, vice-president of Franklin Goose. "It's simply
not worth doing."