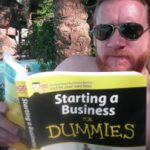 This column was written as advice for business consultants primarily involved in helping people start franchises, but it is good reading for anyone thinking about starting a new business.
The current financial downturn has created, in unprecedented numbers, an abundance of newly unemployed people here in Richmond. Most of these people have had very successful careers in the past and fortunately, many were smart enough to have put away sizable savings over the years.
However, as months pass, many are recognizing that the job search is lengthy and the opportunities seem few. Those who were fortunate enough to have a severance package are seeing that source of income winding down and those who are without are seeing their savings dwindle each month.
This set of circumstances is leading increasing numbers of these people to look at alternatives to traditional employment with "Owning my own business" becoming more attractive. Past success, ready capital and the widely-held dream of "One day being my own boss" team up to make this route seem very attractive; becoming more so each day that passes without  any response to the many calls they have made or the many resumes they have sent out. Increasing numbers of people in this situation are now thinking, "Well, nothing else is happening. I guess I should look at having my own business".
For those of us involved in working with the newly unemployed, and especially those of us whose livelihoods depend on placing people in their own businesses, the circumstances above could be seen as a windfall. Our lead-flow and client bases are increasing and are including more people who, quite suddenly, "know" they want their own business and have the resources to realize that dream.
However, the very circumstances that lead these people to us should be at least a caution flag as we begin our processes of helping them make sound decisions. While it might be difficult to temper the enthusiasm of these people, we need to look carefully for the following "Warning signs":
They "know" what they want. They say they want a coffee shop, an ice cream store, a consulting business, a neighborhood bar or any number of opportunities. Our job is to simply ask, "Okay, tell me why that is what you want" and then listen. If you hear "I think…" or "I heard….." or "I have always wanted…." the alarms should be going off. You will quickly realize that they are charging forward on emotion and too often, that charge leads to failure.
What you should hear is "I've investigated and I have found I can afford it, the lifestyle it provides seems to coincide with what I want for me and my family and I feel it gives me the opportunity to use my business and personal skills to good advantage".  Lacking the latter response, we need to patiently and politely lead them into a process of education; a process that gets them to document exactly what they are trying to achieve, both personally and professionally, and then, once that is done, do a careful search for opportunities that are proven to truly provide those core values.
They are supremely confident. Put very simply, if they are not scared, they don't know enough. Remember, these are all very successful people. They cannot imagine not succeeding in everything they do. Believe it or not, this very high level of confidence increases the chance of failure. People who are over-confident tend to do less due diligence (" I understand business!"), are more likely to ignore a successful business model ("I know a better way!") and will almost always downplay how hard it will be ("If it normally takes 5 appointments to make a sale, I know I can do it in 3!") . If they buy a business, they tend to spend too much, expand too soon and never consider that everything will not go right….until reality sets in.
Money is no object. Obviously, if they have always succeeded, they cannot imagine their money running out. They have made money and are proud of it. The cost of an opportunity takes on too little importance, since they know they will succeed. If your client cannot show you a realistic proforma, based on real financial data (if it is a purchase of an existing business) or on the actual experiences of people in like businesses (in the case of a franchise or an individually-owned start-up), they are preparing for failure.
The only antidote for your clients who exhibit these signs is education and perhaps the only way to drive that point home is to politely begin making them aware of what they don't know. The list of questions we can raise is limitless but such basic things as "How well is that industry holding up in this economy?"; "What will be your total investment including operating capital?" , "How many people in that business have you talked with?", "How does the lifestyle inherent with this business match with what you and your family want?" can at least give your client pause and hopefully look to you to help them find out what else they need to know.
The reality is that some of the folks that come to us for help in having their own business will, after doing the right due diligence, decide they really don't want their own business after all. If that happens, all of us, including those of us whose livelihoods depend on getting businesses sold, can sleep better, knowing we have justified the trust placed in us by our now ex-clients.
Tom Lawrence is owner of FranNet and advises people thinking about starting a new business franchise.