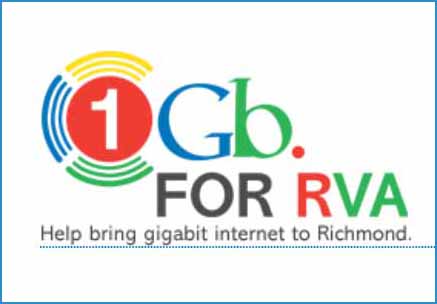 Google, Google, where art thou Google.
The City of Richmond has joined a growing list of municipalities hoping tech giant Google picks it for a new a high-speed broadband experiment that could increase Internet surf times by 100.
"The city that wins this project will be recognized globally and the impact it will have is the technological equivalent of being awarded the Olympics," said Mayor Dwight Jones in a press release.
According to a website established to drum up local interest in the contest, Richmond is a perfect test market. And the local web/marketing community volunteered to build a website and activate social media outlets.
"We're a small-sized big city with a diversity in population and geography that statistically mirrors the United States as a whole," the website says.
More than 80 other municipalities have already applied including Charlottesville, Virginia Beach, James City County and Williamsburg / York Counties. And a handful are resorting to extreme gimmicks to bring home the victory. The city of Topeka, Kan, renamed itself Google for the month of March. Meanwhile the mayor of Duluth, Minn jumped into Lake Superior.
Richmond won't cheapen itself that much, said Andreas Addison, a budget analyst for the city who is helping spearhead the project. But there will be a 3-minute video coming out next week.
"We want to be considered a serious contender," Addison said, adding that the increased bandwidth could be helpful for the healthcare and educational institutions.
"We do not want to poke fun. We want to show how Richmond doesn't need to do that, and Google should want to pick Richmond."
The deadline for applications is March 26. But so far, details of exactly what Google will provide and what it will cost is unclear. According to a Wall Street Journal story from earlier this week, there are more questions than answers.
According to the story at least one city – San Francisco – said the cost of building the network would be prohibitive, about $1,500 per home or more than $200 million for a city with 500,000.
In a separate MarketWatch column, one analyst said that the contest could become a bidding war akin to what states do with tax incentives. "If you get a bidding war going, you might find out that the winning city ends up paying more of this than they expected."
It's also unclear how much faster internet service might benefit an area.
Addison said that while Google has not shared any specific details, he believes that the city would potentially make some money if Google paid for conduits and equipment under the ground as well as the use of telephone poles like Comcast and Verizon have to do.
Aaron Kremer is the BizSense editor. Please send news tips to [email protected]