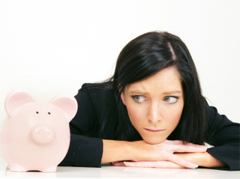 Female entrepreneurs have a new networking and education option in Richmond.
The Venture Forum, which promotes entrepreneurial activity, has spawned a group that will hold its first meeting today at the University of Richmond.
Deborah Dowd, a lawyer at LeClair Ryan, organized the event to help women who want to start businesses learn exactly what is involved and especially how to manage their finances.
"She has learned that we need more help when being … assertive or aggressive," said Kim Thorton, who helps run the Venture Forum.
"The goal is to present more specific programs for entrepreneurs," she said. "Women take a different approach when they go in and ask for money."
The seminar will also focus on personality types and business ownership. Jeffrey Pollack, an assistant professor at the University of Richmond, will give a presentation.
Attendees will take an aptitude test to see how suited they might be for entrepreneurship.
Kaitlin Mayhew is a BizSense reporter. Please send news tips to [email protected].