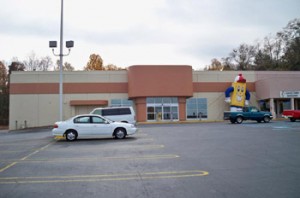 Another Circuit City store is getting a new lease on life.
The former Circuit City in Martinsville, Virginia has a new tenant but it isn't a retail store. John Jay Schwartz of of Richmond-based Have Site Will Travel told BizSense he leased the 12,138-square-foot store to the West Piedmont Workforce Investment Board, which will use the store as a One-Stop Career Center.
One-Stop Career Centers are operated by the state and offer employment, training, and career education program services.