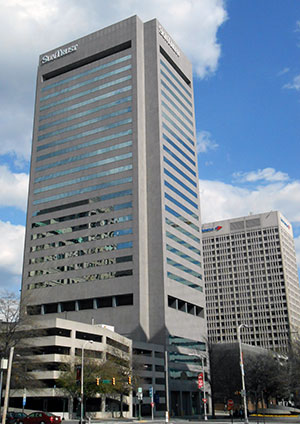 SunTrust, a regional bank with major offices in downtown Richmond, might be an acquisition target of an international bank, according to a Credit Suisse investor report.
SunTrust is the nation's seventh largest bank by assets and deposits.
From an article in the Washington Business Journal:
The analyst said Winston Salem, N.C.-based BB&T Corp. is the "strongest competitor in the Southeast." But Credit Suisse "prefer(s) SunTrust due to earlier improving credit quality and a low expectation of common equity dilution related to TARP repayment," CBS MarketWatch quoted the analyst opinion in a Tuesday report.
SunTrust has been hard hit by the fallout of the residential real estate market, but the regional giant is less weighted in commercial real estate and has said it is seeing signs of improvement in the Southeast.
The Wall Street Journal reported this year that London-based Barclay's was looking to make a deal in the United States.