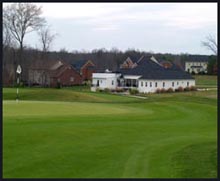 Hurry up and wait.
A distressed golf club in Hanover County will likely get a new owner, but the process is dragging as the parties haggle over details.
A group of current members who want to bid $2 million for the embattled Federal Club will have to negotiate a little more with current owners and try to hammer out an "asset purchase agreement."
Or a local real estate developer could still become the first, or "stalking horse," bidder.
And a source close to the deal says a third investor is studying whether to make a bid.
At a bankruptcy hearing for the club Tuesday, Judge Kevin Huennekens said he wants to make sure the process doesn't bog down.
He said a stalking horse bid is not a final offer, and that it's important to get it hammered out so the auction process can begin. He said he wants an asset purchase agreement signed by the current owners of the club and the bidder by 3 p.m. Wednesday, when he will hold another hearing.
It's also not clear whether a late bid by real estate developer Bob Atack might become the stalking horse bid. Atack said he wants to buy the entire property, which includes the 260-acre golf club plus undeveloped lots.
A lawyer for the Bank of Essex, which is owed more than $8 million for a loan that financed the course construction, said at the hearing that selling the entire property to Atack would be far easier than splicing it up and selling the golf course to the New Federal Club member group. That's because there is no survey of the land, and a new survey would cost at least $50,000.
Atack said he is interested in all the assets but said his main business is real estate.
"I've never played a round of golf, but I recognize it for the aesthetics, and it's a gorgeous piece of real estate," he said when reached by phone Tuesday.
Atack has met with the member group about their involvement should he be the highest bidder.
"Our plan would be to maintain [the golf course] at the same level of quality that it's in today," he said.
"This is not like a hostile takeover."
The member group had a lawyer at the hearing who said the current owners were holding up the deal.
The owners of the club, meanwhile, have objected to several parts of the draft, including a high "break-up" fee. Judge Huennekens said that a 20 percent fee, or $100,000, would be very high.
A break-up fee would pay the stalking horse bidder if another entity bids higher and wins the auction.
Aaron Kremer is the BizSense editor. Please send news tips to [email protected].