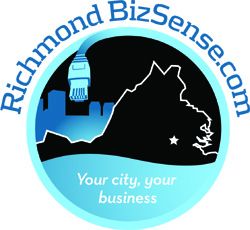 As our business has grown, we have written about ourselves less and less.
So here's an update: For the past few months, we've been playing with the new photo box on the homepage.  Sometimes it's a shot of a building or business that we'd like to learn more about, and readers fill in the story. On Tuesday I put up a post about why there aren't more Dunkin' Donuts in Richmond.
It's also a way for us to cover ground-breakings, ribbon-cuttings and award galas even if we're not there. So please send photos after an event, and we will start posting them to the photo box.
We're also going to take out the careers box on the homepage and replace it with a "chatter" section, which will feature the site's most recent comment. We had no interest in posting job openings, so there is no big loss there. And a bunch of readers have told us that they like to come back and read stories later in the afternoon to see what people are saying. For the most part, the comments section is a respectful conversation about the topic discussed in the story. We're grateful for that, because a lot of online chats devolve into personal attacks.
And perhaps most exciting, we are hiring another full-time reporter. He starts in less than two weeks. We'll fill you in more on that when he's here.

Aaron Kremer is the BizSense editor. Please send news tips to [email protected].