The views expressed in Guest Opinions represent only those of the author and are in no way endorsed by Richmond BizSense or any BizSense staff member.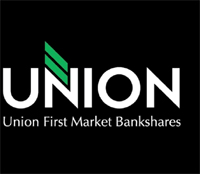 On top of the existing mass of financial regulation, 17 modifications to existing law are scheduled to be implemented in 2010. I fear my job is going to become even more paperwork intensive, and that means I will have less time to meet with small-business owners who have neat projects or growth businesses. And that means that community bankers like me will be writing fewer loans to those businesses.
Over centuries, regulation that applies to all or part of the banking industry has increased in layers, usually in response to a crisis or one financial institution's misdeed. For example, in response to a crisis perpetrated by Enron and others, Congress passed legislation commonly referred to as the Sarbanes-Oxley Act. This act aimed to create transparency in financial reporting and better oversight and disclosure for banks and other companies. As for costs, implementation of SOX cost our company over $500,000 to implement. Ongoing reporting costs and audit fees are now just part of cost of doing business.
To add a little perspective: Banks today are subject to more than 1,700 pages of consumer regulation. Most customers are familiar or come in contact with many of these laws that over time have increased the amount of paperwork they must complete to open an account or obtain a loan.
To be sure, it is important to have a system of oversight to govern the actions of financial institutions.  The present system of federal regulatory agencies such as the Federal Reserve, the Office of the Comptroller of the Currency and the FDIC in conjunction with state regulators do, despite popular belief, help provide oversight of both safety and soundness and consumer regulations.  Because the regulations have been built over time and are rarely reviewed for current applicability, they have become cumbersome for both regulators and banks. A simple car loan has become four legal-size pages of language the consumer rarely reads. Home mortgage loan documents run several hundred pages in length. Rarely does the borrower read the mortgage loan document.
Bank examinations take place annually by teams of 15 to 30 examiners. Preparation for examinations involves more than 30 bank employees devoting a couple of man-months, as opposed to man-hours, to prepare the material for examiner review.
Additionally, the cost of increased regulatory compliance staffing, software development, annual staff regulatory training, paper and risk management has resulted in increased costs to bank customers in the form of fees, lower interest rates on deposits or higher rates on loans.
The proposed Regulatory Reform Bill will layer on additional rules and costs for banks in addition to creating a supervisory agency. Over time, it has become more difficult for smaller banks to pay for the increased costs of regulation.  Regulatory reform is needed, but it should be considered in a targeted manner rather than as a reaction that will penalize a broad group of banks for the actions of a few non-banks.
First, the good: The Community Reinvestment Act is the most important of all bank regulations. CRA encourages banks to be active in lending to all segments of our communities – especially low to moderate income, small businesses and farms.  Reinvesting deposits back into local communities helps the community grow, which benefits the bank. Other quality regulations associated with treating consumers fairly include the Fair Housing Act, which makes discrimination in housing lending illegal, and the Equal Credit Opportunity Act, which prohibits discrimination in all types of credit. These laws have become so ingrained that one rarely reads of any financial institution being cited for a violation of these laws.
The Credit Card Accountability and Disclosure Act that went into effect in August 2009 and February 2010 now provides consumers with better advance notice of both of potential rate increases (45 days) and payment due dates (21 days).  New rules for Truth in Savings effective in January 2010 required banks to generate new disclosures (periodic statements and ATM receipts) and modify automated systems such as telephone and ATM's relating to overdrafts so that their account balance would not include the overdraft protection amount.  Consumers are now in a better position to truly understand the balance available for withdrawal from their accounts
Then there are regulations that will not help banks or their customers. Modification to the Home Mortgage Disclosure Act will require banks to provide increased customer information regarding the financial terms of their mortgage loan and require all banks to escrow for taxes and insurance. Many community banks make mortgage loans that allow their customer to pay taxes and insurance directly. Additionally customers must now wait seven days rather than three days to receive proceeds of Home Equity Loans. Other changes allow for all U.S. checks to be considered local with customer availability capped at two business days. This change creates greater customer losses from counterfeit checks, which have become more prevalent recently, being deposited to their accounts. This will expose banks to greater levels of fraud costs, which will need to be passed back to customers in the form of fees or increases in loan rates.
Bank personnel structure, systems and processes have to be designed and redesigned to comply with evolving regulations. Some changes are an easy fix; others require more time and effort. Some changes do cost money, and like other businesses, these costs are often passed to consumers in the form of higher fees. If Congress takes the time to thoughtfully consider the impacts of regulation not only for the consumer, but the smaller banks that must implement these changes, everyone will benefit.  Community banks will be able to offer more cost effective products and financial solutions, while the consumer will find affordable community oriented services that make sense.