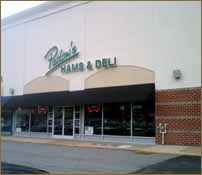 A cold war between a local sandwich shop and its non-responsive landlord has been settled after more than two years of battle.
During the height of the conflict, the landlord would not call back or respond to more than 10 letters. So the tenant stopped paying rent for about a year.
The skirmishes began in 2006, when the owners of the Willow Lawn shopping center suggested that Padow's Deli move from one side of the shopping center to the other. Padow's accepted higher rent, set at $5,952 a month for the first year of a 10-year lease. The new lease also stipulated that the landlord, Federal Realty Investment Trust, would not lease space to Padow's competitors within a certain zone of the shopping center. According to a lawsuit filed in Henrico Court last week, a competing business was "any business which primarily operates a national sub/sandwich restaurant such as Subway or Blimpies."
In March 2007, Federal Realty leased space to Five Guys Burgers and Fries. In May 2008, it leased space to the burrito chain Qdoba.
Padow's felt that a burrito and a burger were close enough to its sandwiches.
"Five Guys serves sandwiches and directly competes with Padow's," the lawsuit says. "Qdoba serves a variety of food items which are essentially the equivalent of sandwiches."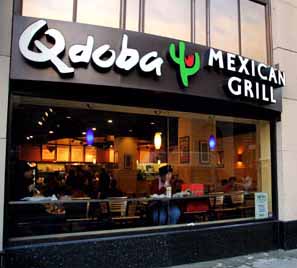 Then things got strange. Padow's tried to contact Federal Realty, but the landlord went silent, refusing to call Padow's back, the lawsuit alleges.
Federal Realty Trust did not return calls seeking comment.
So Padow's stopped paying rent, starting in January 2009.
In September 2009, owner Sidney Padow managed to talk with Tom Garesche, Federal Realty's senior director of acquisitions, about submitting a proposal to resolve the standoff. According to the legal filing, Padow submitted a partial payment to Federal Realty as a sign of good faith.
After a month, the proposal was rejected and communication was cut off again, the lawsuit claims. At one point Sidney Padow tried to reach Mr. Garesche every day for four days and he didn't return calls, the lawsuit alleges. Padow sent 13 express and first-class letters and received no response, other than the rent bill.
But apparently the landlord and tenant have reached a truce.
Padow said yesterday that he and Federal Realty came to an agreement regarding the lease after the case was filed that satisfies both parties.
"It's resolved," said Padow, who said he was prevented from providing any further details until the deal is completed.
"We've been there 22 years, and we plan to stay there as long they let me," Padow said.
"We did what we had to do to get their attention."
Al Harris covers commercial real estate for BizSense. Please send news tips to [email protected].