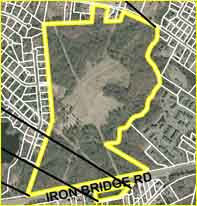 A longtime local real estate developer is dealing with the boom-bust hangover, battling with former investors and banks.
An unhappy investor is taking Hank Wilton to court over a failed development in a Colorado resort town.
Meanwhile, Wilton has been hit by lawsuits from Paragon Commercial Bank seeking repayment on debts for developments in Henrico County that went into foreclosure.
Wilton also stepped down as chairman of the Wilton Companies, a separate company that is not involved with any of the lawsuits, to make time to clean up after his development flops. He remains on the board and as a large shareholder of that company.
"I'm not chairman for right now, but I may go back," said Wilton.
Paragon Bank filed a suit last month against Wilton and Wilton Development Company seeking $333,143 over unpaid balances for lines of credit taken out by the company and guaranteed by Wilton.
The first line of credit was first issued in October 2006 for an original amount of $200,000 and then modified to extend up to $1 million. The debt matured in August 2009 with Wilton defaulting on a balance of $212,302. The bank foreclosed and sold two parcels of property in the Westhampton Glen subdivision in Henrico for $180,000, leaving a balance of about $60,000.
Wilton said those lots were part of a subdivision consisting of 37 lots and that he had sold all but four of them at the time of the foreclosure.
The other lines of credit were issued in June 2006 for $50,000 and $600,000 to develop more than 80 acres in Eastern Henrico on Deep Bottom Road.
"We had it laid out for 400 units, right next to the public river access off of Osborne Turnpike. It was a great submittal for development, had everything worked out, and put it up for sale and nobody wanted it. I carried all this debt for two years, [but] at a certain point you have to say the bank needs to take it back," Wilton said.
Paragon foreclosed on 81 acres in February and sold it for $429,000, leaving an unpaid total of $272,853 after fees.
Although that deal didn't pan out, Wilton does have one deal on the books that is under construction.
"We have under development 240 units off of Route 10 called Iron Mill, which is a townhouse development with Ryan Homes. The townhouse market continues to be price sensitive and it seems to be what's moving," Wilton said.
"I would hope we can start one or two things next year," he said. "This year is [about] clearing up the mess."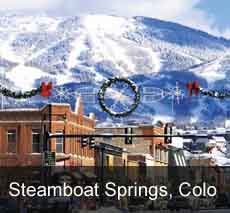 The Colorado suit, filed March 3 by PGH Investment LP against Wilton and his company Wilton Development Corporation, alleges, among other charges, fraud, breach of fiduciary duty and negligence relating to a planned development near Steamboat Springs, Colo.
According to the complaint filed in Henrico District Court, PGH principal Kenneth Owens provided $750,000 for a membership interest in Wilton Development Steamboat LLC, which was formed by Wilton to acquire and develop a 354-acre parcel in Routt County, Colo. But that project faced significant hurdles from local government, followed by turmoil in the real estate market, and never came to fruition.
"Basically [Wilton] had some fiduciary obligations and I don't feel like he filled them, that's about it," said Owens when reached by phone.
Owens is the principal of HW Owens Inc., which develops and operates apartments in the area. He is seeking a return of his $750,000 investment plus interest. The suit also seeks $4.5 million on behalf of Wilton Development Steamboat LLC, although none of the other investors joined in the suit. The suit alleges that Wilton never made his promised capital contribution of $3.38 million to the fund and also used $800,000 of investor funds for other business activities.
Wilton and Wilton Development answered the complaint denying the charges, and a jury trial was set for October at a hearing last week.
The original plan, as described in the filing, was to add infrastructure and divide 240 acres of land on high ground into 12 "high end" lots with panoramic views and sell them for $850,000 to $1.25 million each. The first phase of development would pay off the acquisition and development loan for the entire property. The remaining 117 acres would then be developed as "360 Village" comprising of as many as 600 units in addition to light retail and office space.
The group acquired the land in February 2007 for $6.74 million through a loan from then-Wachovia Bank. Now the land is for sale for just over half the purchase price.
"Everybody should kind of know sometimes these deals don't work out," said Wilton about the lawsuit. "Unfortunately, I had people who are close friends and relatives in this."
Wilton, 57, said there were seven investors.
"Obviously I have a disgruntled investor," said Wilton, "Ken is a good businessman, and I have nothing bad to say about him. I certainly would be happy to give [the investment] back if it was there, but I take the big hit in my opinion."
The Wachovia loan was secured by a personal guarantee, so Wilton said he will be liable for the remainder of the balance, which he expects will be between $2 million and $3 million.
"None of the other partners are liable for that; obviously I'm the one who gets to lose the most. Of course it was my idea," Wilton said.
Part of the reason for the project's failure was the decline of the real estate market, he said.
"The resort market was hit even harder than the regular markets," said Wilton. "Basically the market took a nosedive. A million dollar lot turned into a half a million dollar lot real quick, and by that time no one could get approval from a bank to pay for it anyway."
Approval delays from the locality added to the project cost.
"We could have put up additional money ourselves, another $750,000 to $1.5 million more to get through this annexation and hold it until the market came back."
Instead, Wilton decided to cut the losses and abandon the project.
In the lawsuit, Owens claims that the deal was mishandled from the beginning.
He claims that not all investors were treated equally and that investor funds were commingled with Wilton's other business activities. The lawsuit also claims that Wilton increased the risks of the project by borrowing the full purchase price of the property instead of using investor funds to reduce the debt load. The suit claims "pursuing this high-risk, high-leverage approach also aided and abetted Wilton and Wilton Development in their design to use investor funds for purposes unrelated to [the Colorado development]."
The suit claims that Owens was told that the only risks involved with the plan were the same as any other real estate transaction: "the risk that the market might not absorb the lots as fast as assumed or at the price point assumed under the development plan." But Owens contends in the case that presented the land as developable "by right" but in reality drawn out negotiations with local officials for needed approvals contributed to the project's downfall.
Wilton Development's negotiations with the county did not go well, so instead the group urged the Steamboat Springs City Council to expand the urban growth boundary of the city, a precursor to annexation, to include the property. The plan was rejected by council. Instead of trying to work things out with the county, Owens's case claims that Wilton Development "re-doubled its efforts to develop the entire tract by pursing an expensive, time-consuming and far-fetched plan for the City to annex the [property]."
The process would require approval from the city council and also a popular vote by city residents. Under the best-case scenario, annexation would have taken two years and cost the group an additional $2 million to pursue the strategy, according to Owens's filing.
Owens's case concludes that if Wilton paid his outstanding debt to Wilton Development Steamboat and made the capital contribution he promised, the group would have sufficient funds to carry the bank loan long enough to market and sell the 12 mountain view lots, possibly generating enough money to turn a profit.
PGH Investment is represented by L.B. Cann of LeClair Ryan. Wilton is represented by Robert Canfield of Canfield Baer. Wilton Development Corporation is represented by Robert Westermann and Sheila Dela Cruz of Hirschler Fleischer.
In October of last year, three different properties in the Steamboat Springs area owned by Wilton and Wilton Development entered the foreclosure process. You can read more about that here.
Al Harris covers commercial real estate for BizSense. Please send news tips to [email protected].