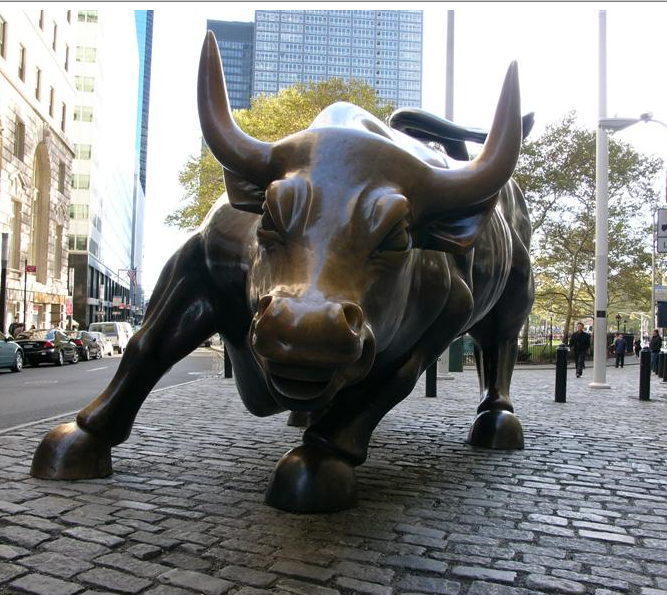 CarMax Inc.
The company released its first-quarter financials, reporting $101.1 million in net earnings, up from $28.7 million in the same period last year. That was driven by a 9 percent increase in comparable store used car sales that President and CEO Tom Folliard said reflected a "gradual rebound in customer traffic." CarMax reported $2.2 billion in revenue, including $1.8 billion in used vehicle sales and $50 million in new vehicles. Revenues were up from $1.8 billion. The company's auto finance arm reported net income of $57.5 million, up from a $21.6 million quarterly loss a year ago. The stock jumped 9 percent on the news.

Altria Group
Peter Paoli, president and CEO of U.S. Smokeless Tobacco Co., an Altria subsidiary, exercised options to buy 6,000 shares for $10.09 per share, or $60,540. Those shares are worth approximately $118,000 based on current market value. Paoli owns more than 206,000 shares of Altria Stock.
Brink's Co.
Director Marc Breslawsky exercised options to buy 4,624 shares for $7.70 per share, or $35,600. Those shares were worth $92,000 on the open market.

Community Bankers Trust Corp.
Director and former CEO Gary Simanson continued to dispose of shares this week, selling 25,000 that were held by Community Bankers Acquisition LLC for one cent each. That entity sold 330,000 shares last week and still owns more than 375,000 shares. Simanson directly owns 360,000 shares of the Essex Bank parent company's stock.

Dominion Resources
James Stutts, the company's general counsel, disposed of 85 shares as gifts. He still owns more than 88,000 shares of Dominion stock.

Dynex Capital
Director Daniel Osborne exercised options to acquire 10,000 shares for $79,425. Those shares are worth $96,000 at current market value.
Chairman and CEO Thomas Akin also exercised options to acquire 10,000 shares at the same price as Osborne. Akin owns more than 652,000 shares of Dynex stock.

Genworth Financial Inc.
The company said it is selling $400 million worth of debt. The 10-year notes will pay 7.7 percent interest semi-annually in June and December of each year. It will use $200 million of the proceeds to repay $100 million of outstanding borrowings. Genworth said in the offering prospectus that it has $465 million in outstanding debt in two credit lines that expire in 2012.
James River Coal Co.
COO Coy Lane Jr. sold 6,000 shares for $18.09 per share or $108,540. He still owns more than 140,000 shares.
Massey Energy Co.
Director Dan Moore received 38 shares of phantom stock worth $31.30 each. The shares will convert into cash or shares of common stock when Moore's service on the board ends.
Owens and Minor Inc.
Directors Alfred Broaddus Jr. and Richard Fogg received 102 shares of phantom stock worth $29.43 each. The shares will be payable in cash or common stock under certain circumstances including death, disability or termination of service.

Tredegar Corp.
The company said it entered into a $300 million four-year revolving unsecured credit line with JPMorgan Chase. The line replaces a previous $300 million agreement Tredegar had with Wachovia Bank.
Union First Market Bankshares
CFO Anthony Peay and executive vice president Rex Hockemeyer each acquired seven shares for $14.12 per share.
Universal Corp.
The company announced that its Brazilian subsidiary, Universal Leaf Tabacos Limitada, signed an agreement with Philip Morris Brasil Industria e Comercio, a subsidiary of Philip Morris International Inc., to assign contracts for 20 percent of Universal's volume in Brazil. Philip Morris has agreed to offer employment to certain ULTL employees and to acquire some related assets. The deal is subject to government approval and is expected to close near the end of the second quarter.

Michael Schwartz is a BizSense reporter. Please send news tips to [email protected].