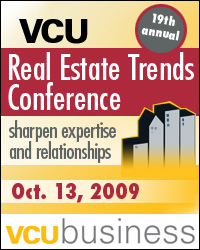 VCU said today it received the largest federal award in its history – a $20 million grant from the National Institutes of Health.
The grant is an NIH Clinical and Translational Science Award that will allow VCU to become part of a national consortium of research institutions that work to turn laboratory research into actual health treatments for the public.
VCU, according to the release is the only academic health center in Virginia to join the consortium which is sponsored by NIH's National Center for Research Resources. VCU was one of nine institutions selected to the consortium this year.
Sheldon Retchin, M.D., vice president for Health Sciences and CEO of the VCU Health System said in today's release:
This is a transformational moment for VCU in terms of our status as a research university.
VCU's work in the consortium will be conducted through the VCU Center for Clinical and Translational Research, whose goal is to work with the community to assess health needs.
Jerome F. Strauss III, M.D., Ph.D., dean of the VCU School of Medicine said in the release:
With its outstanding health system and distinguished health and biomedical science-related schools, VCU is uniquely positioned to make significant contributions to the health of all Americans."