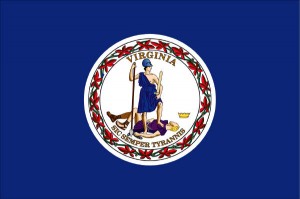 In Virginia, it isn't so bad to be number two.
The state ranked second in the annual CNBC study America's Top States for Business, with Texas taking the top spot.
Texas and Virginia have traded spaces within the top two spots since CNBC started the study in 2007. Last year Virginia was number one.
The study examines 10 categories to make the rankings: cost of doing business, workforce, quality of life, economy, transportation and infrastructure, technology and innovation, education, business friendliness, access to capital and cost of living.
The CNBC report features a one-minute clip of Tom Schaad, of WAVY in Virginia, speaking about the state's economic challenges:
Virginia performed best in the business friendliness category, which examines the regulatory and legal environment, coming in second behind Delaware. Virginia's lowest performing category was cost of living, taking spot number 27.