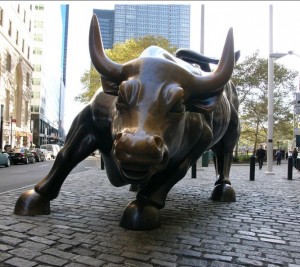 Altria Group
The company reported its second quarter earnings with net income of $1 billion on $6.2 billion in revenue. Although profit was up slightly from the second quarter last year, revenue was down $445 million from a year ago. Read more about Altria's second quarter financials here.
Media General
The Richmond-based media company and parent of the Times-Dispatch reported a $4.2 million loss for the second quarter after revenue of $166.1 million. That loss was compared with a $20.5 million profit reported in the second quarter of 2009. Revenue was up almost $3 million for the quarter compared with the same period last year. Read more here.
President and CEO Marshall Morton and CFO John Schauss received 204 and 42 shares of phantom stock, respectively, to be paid in cash upon their termination from the company. Morton directly owns more than 300,000 shares of Media general stock. Schauss owns more than 50,000.

The Brink's Co.
Brink's entered into a $400 million, four-year, revolving, unsecured credit agreement on July 16 with Wells Fargo Bank, Bank of Tokyo-Mitsubishi, Societe Generale, Bank of America and JPMorgan Chase Bank. The company said the new facility will be used to refinance its prior $400 million credit line and working capital needs, capital expenditures and acquisitions. Brink's will have the ability to increase its line up to $550 million under certain circumstances. The money will be due July 16, 2014.
CarMax Inc.
Jeffrey Garten, a director, exercised options to acquire 11,470 shares for $7.02 each, or about $80,000. He then sold the same number of shares at market value for $220,000, a net of about $140,000. Garten still owns more than 16,000 shares of CarMax stock.
Dynex Capital
The company's shareholders reelected Leon Felman and Barry Igdaloff to the board of directors. Each will serve a one-year term. Dynex reported it paid Felman and Igdaloff more than $68,000 and $73,000, respectively, for their service to the board in 2009.

Eastern Virginia Bankshares
Director Jay Thompson III acquired 1,964 shares in transactions valued at approximately $11,000. Thompson owns more than 33,000 shares of EVB stock.
Massey Energy
Director Dan Moore was awarded 41 phantom stock units valued at $29.21 each. The units will convert to cash or shares of Massey common stock when Moore ends his service on the board. He now owns more than 19,000 Massey shares.
Union First Market Bankshares
CFO Anthony Peay and executive vice president Rex Hockemeyer each purchased 8  shares for $12.60 per share. Peay directly owns more than 16,000 Union shares. Hockemeyer owns 2,500 shares.
Michael Schwartz is a BizSense reporter. Please send news tips to [email protected]