More competiti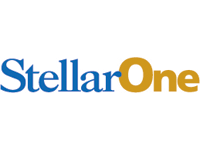 on for local banks could be on its way from Charlottesville.
A $3 billion bank from Charlottesville that has yet to stake a large claim in Richmond showed signs of an increasing presence here by announcing this week the formation of its local wealth management division.
StellarOne Bank said it has hired the former head of Union First Market Bank's wealth management division to start and run its new Richmond operations.
The bank was created in 2008 through the merger of Virginia Financial Group and the parent of First National Bank of Harrisonburg.
And while it has dozens of branches to the North and West of Richmond, StellarOne has just one local office, but not an actual bank branch, on Westerre Parkway. That office houses about 20 employees in loan production operations and will be home to the new wealth division.
Could this be the first sign that StellarOne has a grand plan someday to move closer in on Richmond and Central Virginia?
It's difficult to say because several calls made to various StellarOne executives were not returned. And several local bankers did not want to speculate on the intentions of a competitor.
The closest StellarOne branch is in Ruther Glen off the Jefferson Davis Highway. Despite not having a Richmond branch, the bank controls about $25.9 million in deposits in the Richmond market, according the FDIC.
What is clear, according to Chris Williams, director of investment products and services at Virginia Asset Management, is that StellarOne is entering a crowded and competitive wealth management market in Richmond.
"We are a relatively saturated market," said Williams. "In the advisory role, Richmond is one of the most highly saturated markets in the country."
Running StellarOne's new division here will be Michael Williams, the former president of the Wealth Management Division of Union. Williams is also at least the second investment executive from the Union First Market ranks to leave for another community bank. Tom Powell who runs Village Investment Services for Village Bank came from First Market Bank prior its merger with Union.
Williams was unavailable as he does not start his employment at StellarOne's Richmond office until Monday, according to a local employee who answered the phone there.
The prospects for newcomers in the asset management market aren't easy either, said David Acey, senior vice president at Davenport & Co.
"The market certainly has a lot of good resources already," said Acey. "Newcomers have to work hard to get the trust and confidence of new clients."
StellarOne now has six wealth management office around the state that management $655 million in assets.
By comparison, Virginia Asset Management manages about $500 million in assets, Williams said.
"And a really high quality investment team for a wire house downtown would have $150 million to $200 million in assets," Williams said.
Williams wasn't aware of any actual official figure of just how large the Richmond wealth management market it is.
"There are obviously billions and billions of dollars out there in Richmond," Williams said.