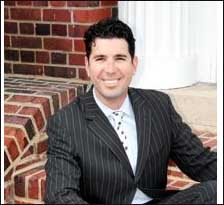 An embattled developer's plan to wrest control from an investor may not be working quite as planned.
A Richmond judge yesterday approved Union First Market's request to appoint a receiver to collect rents on six properties owned by developer Justin French.
French had purposefully defaulted on the property loans, which total more than $10 million, as part of his ongoing feud with Markel Corporation. The loans were originally made by First Market Bank, which before its merger with Union Bankshares was 40 percent owned by Markel.
Circuit Court Judge Clarence Jenkins Jr. ruled Wednesday morning that the default constituted an emergency situation in which the appointment of a receiver was appropriate.
"Based on evidence that the defendants were insolvent, that there would be insufficient funds if the properties were to be sold to cover the loan, and rents were not being paid to the bank, an emergency exists," Jenkins said during proceedings.
The properties are 1509 Belleville St., 212 E. Leigh St., 207-211 E. Main St., 2906 W. Clay St., 3122 W. Clay St., and 1217 E. Cary St. Some of the properties are fully occupied, while others are unfinished construction projects and are thus completely vacant. French told the court during a hearing Monday that the monthly income is about $65,000.
On Monday, a seventh property, 1610 Altamont Ave., was excluded at the request of French's attorney, W.R. "Bill" Baldwin III, because a conflict of interest exists involving the bank's law firm, Blankingship and Keith.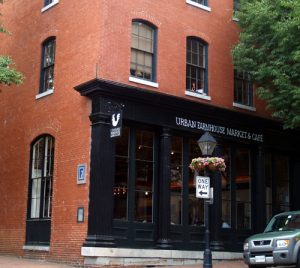 By defaulting on the loans, French had hoped to have the bank foreclose on the properties. He said doing so would have recaptured historic tax credits that had been awarded to Markel, French's tax credit purchaser on three of the properties. Then French said he wanted to reassume the loans without participation from Markel. He is pursuing the same strategy with other banks which lent to projects tied to Markel, including Paragon Bank and Gateway Bank. (Catch up on the saga here.)
But instead of foreclosing, the bank opted to appoint a receiver for now.
David Fairchild, president of Union First Market, did not return several calls seeking comment. The bank still has the right to foreclose on any of the properties if it chooses to do so, according to the order approved by the court.
After the proceedings, French declined to elaborate on the judge's decision, but in an email said:
"I will repeat that all of my actions have been to protect the best interests of everyone affected by these loans: myself, the contractors, and the shareholders of the bank EXCEPT Markel. If representatives of UFMB take a different course of action and reject my best efforts to protect all of the above, then they are responsible for the consequences."
French also stated that two of the properties, 2906 W. Clay St. and 212 E. Leigh St., are unfinished construction projects.
"There is no rent. Ergo, there is no emergency to require a receiver, which means they are strictly creating unnecessary costs for the bank," French wrote.
One property, 212 E. Leigh St. is the historic A.D. Price Funeral Home building, which French bought out of foreclosure from First Market last year. Conversion to residential apartments is about two-thirds complete, he said.
The three properties for which Markel participated are 1509 Belleville St., 3122 W. Clay St., and 1217 E. Cary St.
The bank selected Steven Brincefield of Thalhimer's property services division to act as receiver. Brincefield will not officially take control of the properties until his fees are approved by the court and a $12 million receiver's bond has been executed to ensure his duties as receiver are faithfully executed.
As receiver Brincefield will have power to collect rents, control bank accounts of the property ownership entities, hire and fire property mangers, make repairs, and enter into rental agreements with tenants.
William H. Casterline Jr., attorney for the bank, told the court that an initial fee of between $2,000 and $3,000 plus 6 percent of the collect rents had been discussed but not yet finalized.
Casterline stated that they intend to have the appointment finalized in time to collect August rents.
Al Harris is a BizSense reporter and covers commercial real estate. Please send news tips to [email protected].