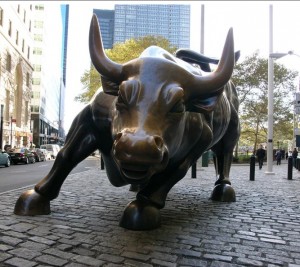 Colfax
The industrial pump and valve manufacturer reported its second quarter financials with net income of $2 million, less than half of the profit it made in the same period last year. Sales for the quarter were $122 million, down from $129 million. The company said it incurred $3 million in expenses during the quarter related to its ongoing restructuring. Colfax said it has reduced its workforce by 351 workers since December 2008. The company also listed $9.5 million in costs related to a lawsuit it has been fighting in New Jersey since 1997.
Dominion Resources
The company said the hot weather helped fuel $1.7 billion in net income during the second quarter, up from $454 million. Read more about Dominion's earnings here.

Dynex Capital
The Glen Allen-based real estate investment trust reported a second quarter profit of $7.2 million, up from $4.3 million in the same period a year ago. It said it investment portfolio was valued at $943.2 million as of June 30, down from $954.4 million in March and up from $918 million since December. Dynex said it had $20.3 million in seriously delinquent securitized mortgage loans, down by $4.2 million during the quarter. No new commercial mortgage loans became seriously delinquent during the second quarter.
Eastern Virginia Bankshares
In light of a $6 million loss in the second quarter, the holding company of EVB said it cut its dividend from 5 cents to 1 cent per share. The company made to the move to conserve capital to remain well capitalized after it put in place a $12.6 million provision for loan losses, an $11.9 million increase from a year ago.

First Capital Bancorp.
The holding company of First Capital Bank announced the resignation of director P.C. Amin from its board. Amin is the president of Shamin Inc., a hotel owner and developer in Richmond. He has served as a director at the company since 1998. First Capital said Amin's decision to resign was related to his desire to devote more time to his outside business interests and for personal reasons.

Genworth Financial
Several of the company's top executives and senior vice presidents received thousands of shares of restricted stock that converted into common stock at no cost on July 20. Chairman, President and CEO Michael Fraizer received 30,000 such shares, bringing his ownership of Genworth stock to more than 783,000 shares.

Massey Energy
Director Dan Moore was awarded 37 shares of phantom stock valued at $31.73 per share. The shares will eventually convert into either cash or Massey common stock. Moore owns 19,000 Massey shares.
The company reported a second quarter loss of $88.7 million, much of which was related to costs associated with the Upper Big Branch mining accident that killed 29 Massey employees in April. The company said it incurred $128.9 million in costs during the second quarter related to the incident, including loss of equipment, investigation costs, expected litigation costs, workers compensation and compensation and benefits provided to the families of the deceased miners. Read more about Massey's earnings here.
MeadWestvaco
The packaging company reported second quarter net income of $50 million, down from $125 million a year ago. It had $1.5 billion in second quarter sales, a $120 million improvement over second quarter 2009. Read more about its performance here.
NewMarket Corp.
The chemical additive maker declared a 37.5-cent per share quarterly dividend on its common stock payable Oct. 1 to shareholders of record at the close of business Sept. 15.
The company also said it repurchased approximately $64.9 million of its outstanding common stock during the second quarter, completing the repurchase program it began in July 2008. A new $200 million share repurchase plan was approved on July 21 by the NewMarket board to run until December 2012. There are now 14.3 million outstanding NewMarket shares.
Owens & Minor
Director Alfred Broaddus Jr. was awarded 195 shares of phantom stock valued at $27.18 per share. The shares will convert to cash or common stock at a later date. Broaddus owns 19,000 shares of O&M stock.
Director Richard Fogg received 148 shares of phantom stock. He owns more than 34,000 shares of the company's stock.
The company reported its second quarter earnings including $29.4 million in profit, up about $5 million from the second quarter 2009. Read more about its second quarter numbers here. http://online.wsj.com/article/BT-CO-20100726-714076.html
Union First Market Bankshares
Ukrop's Thrift Holdings, a subsidiary of Ukrop's Super Markets, disposed of all of its 3 million Union shares by distributing them to Ukrop's shareholders. Ukrop's Thrift was the parent company of First Market Bank prior to its merger into Union.
Another Ukrop's related entity, Ukrops Services LC, disposed of all its 125,000 Union shares to its members.
The company said it brought in $8.7 million in net income in the second quarter, a $7.8 million increase from a year ago. Read more about the bank's performance in RBS's upcoming second quarter bank round-up.
Michael Schwartz is a BizSense reporter. Please send news tips to [email protected].