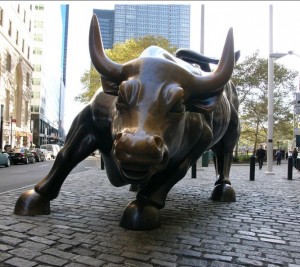 Altria Group
The company added $200 million in additional bond notes to an existing offering. They pay 4.1 percent every March and September and mature on Sept. 11, 2015. The notes are guaranteed by Philip Morris USA, Altria's subsidiary.

Brink's Co.
Brink's reported a second quarter profit of $21.5 million, up from $20.3 million a year ago. It brought in $729 million in revenue during the quarter, down from $751.9 million in the second quarter 2009.
The company awarded its top five executives, including President and CEO Michael Dan, stock units valued at $20.02 per share as part of Brink's Key Employees' Deferred Compensation Program. These units put into an each executive's account on the first business day each month and they will convert into shares of Brink's common stock upon termination of their employment from the company.

Colfax
Keli Morrison, the company's controller, reported initial ownership of 1,855 shares of Colfax stock and options for an additional 12,800 shares.
Commonwealth Biotechnologies
There's a new CEO at Commonwealth Biotech. Its board appointed Richard J. Freer to replace Bill Guo, who has served as CBI's CEO since January 2009. Freer, a former VCU professor, helped co-found the company in 1992 and was chairman until 2008.

Dominion Resources
Three of the company's directors, Frank Royal, Mark Kington and Robert Spilman Jr. received shares for $41.99 as part of Dominion's director's compensation plan.
Dynex Capital
President and CEO Thomas Akin acquired 150,000 shares for $1.4 million. Half of those shares are directly owned by Akin and half are held in the name of an investment fund. Akin directly owns more than 625,000 shares of Dynex stock.
Chief Investment Officer Byron Boston bought 4,000 shares for $37,720. He directly owns 5,700 shares.
Steven Benedetti, Dynex's CFO and COO, purchased 3,000 shares $28,290, adding to his total ownership of more than 32,000 shares.
Director Leon Felman purchased 4,000 shares in the name of HLF Corp. for $37,720. That corporation has more than 8,000 shares in its name and Felman personally owns 10,000 Dynex shares.
Genworth Financial
Eight of the company's top executives received restricted stock units at no cost. The units will convert into shares of common stock.
Genworth reported second quarter net income of $77 million, compared to $50 million loss in the second quarter 2009. Its revenues for the quarter were $1.4 billion, down from $1.5 billion a year ago.
Insmed
The biopharmaceutical company reported a loss of $378,000 in the second quarter, compared to a $1.6 million loss in the same period last year. It brought in $1.8 million in revenue compared to $3 million in second quarter 2009. It also cut its expenses from $4.3 million to $2.7 million.
MeadWestvaco
Bruce Thomas, a senior vice president exercised options to acquire 10,000 shares for $90,800. He then sold the same amount of shares at market price for $238,832.
About a dozen of the company's top executives received varying amounts of shares for $23.96 per share as part of a deferred income plan.
Media General
President and CEO Marshall Morton received 197 shares of phantom stock that will convert to cash upon his termination of service form the company.
CFO John Schauss received 40 shares of phantom stock that will convert to cash.
NewMarket Corp.
The company reported $39.9 million in profit for the second quarter, a $9 million increase over the same period last year. Its revenues were $469.8 million, mostly derived from the sale of its petroleum additive products. Revenue was up $98.9 million compared to the second quarter 2009.
Star Scientific
The company elected Mario V. Mirabelli to serve as an independent director on its board and audit committee. Mirabelli was previously an attorney for the Securities and Exchange Commission and the Federal Trade Commission. He is currently affiliated with Patton Boggs, a law firm in Washington, D.C. Mirabelli received options for 50,000 shares of Star's common stock and will also receive cash compensation. The company's directors in 2009 were paid between $46,500 and $76,500 in addition to option awards.
Tredegar Corp.
Tredegar reported $4.9 million in second quarter net income, down from $6.4 million a year ago. It had $185 million in sales for the quarter, up $26 million from the second quarter 2009. The company produces aluminum extrusions and plastic films.
Union First Market Bankshares
The company declared a quarterly dividend of $0.06 per share payable on Aug. 31 to shareholders of record as of Aug. 19.
Universal Corp.
The company's nine directors were each awarded 1,700 restricted stock units worth $44.73 a piece.
Xenith Bankshares
Xenith announced the retirement of Controller and Principal Accounting Officer Robert E. Clary as a result of health issues effective July 26.

Michael Schwartz is a BizSense reporter. Please send news tips to [email protected]