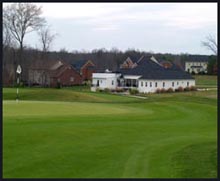 Nine months after it filed for bankruptcy, the Federal Club in Hanover County has been sold to a local developer.
J3G Partners, which is run by Hanover native Chris Gilman, closed on the club last week, paying $2.6 million for the bent grass golf club and undeveloped lots.
Gilman has so far declined to explain his strategy of vision for the club with RBS.
The Bank of Essex lent more than $8 million for the project, and wasn't getting interest for more than a year.