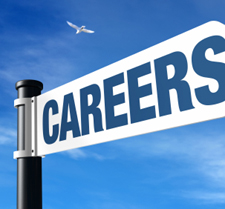 Law:
David C. Freinberg will takeover as CEO of LeClairRyan by the fall of 2012, the company reported in a press release. Freinberg works in the Newark office. Freinberg will serve as LeClairRyan's chief practice officer during the transition period. Freinberg attended Columbia University as an undergrad and for an MBA. He went to law school at the Benjamin N. Cardozo School of Law in New York City.
Kenneth G Hutcheson has left Troutman Sanders to become the director of government affairs at Williams Mullen. He was also the principal of Old Dominion Strategies, LLC, where he managed campaigns. Hutcheson went to Hampden-Sydney.
Insurance:
Beth Godlin has been promoted to managing director at Mondial Assistance, a travel insurance company headquartered in Henrico. Godlin has more than 25 years with the company, most recently as executive vice president, chief sales & marketing officer.
Investment Banking:
Nick Konstantinou joins BB&T Capital Markets as a managing director in the healthcare group. Konstantinou was previously head of Healthcare investment banking at KeyBanc Capital Markets.  Prior to KeyBanc, he worked at Raymond James & Associates and started his investment banking career in the Mergers & Acquisitions Group at Lehman Brothers in New York City in 1997.  Konstantinou received his MBA from Northwestern University and attended Florida International University as an undergrad.
Wealth Management:
Izaak Mendelson joined Heritage Wealth Advisors as an associate. Prior to joining Heritage, he spent 3 years as a financial representative with Northwestern Mutual Financial Network in Morgantown, WV. In May 2010, Mendelson attended West Virginia University.
Technology:
Pat Riley has recently joined Networking Technologies and Support, Inc., as a field Technician.
Eugene Clements has recently joined Networking Technologies and Support, Inc., as a support specialist.