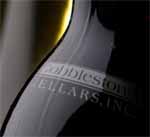 Cobblestone Cellars, a local family-owned wine distributor, is bursting at the seams.
The company, started in 2004 by husband and wife Jim and Kristin Opalka, has come a long way from the days of delivering wine out the back of their Ford Explorer. In January, they will leave the Parham Road space they started in for a larger facility near the airport.
BizSense sat down with Jim, 36, to find out how he got this far and how his family venture almost didn't happen. Below is an edited transcript.
Richmond BizSense: How did you end up in the wine business?
Jim Opalka: I was getting my MBA at VCU, taking the executive program on weekends. I sat there one Saturday afternoon and said to myself, "I can't do middle management. That can't be my next step." It was pretty obvious that was going to be the next step for a lot of us. So I started to make a list of the things I wanted to do, and wine was at the top of my list from a passion standpoint.
RBS: Did you see an opening in the market for a wine distributor? How did you end up finding your niche?
JO: In the past, there were a larger number of distributors that were nationally owned and then small distributors who were focusing on smaller brands that we personally love and that come from family wineries.  Those are great wines that are handmade, hand-picked and have lots of personality.
The distributors working with those wines didn't necessarily deliver a level of customer service that some of the large distributors did. Some would deliver when they could and not on set delivery dates, for example. That is what is appealing about the national distributors. It's not necessarily the wines but how they do business.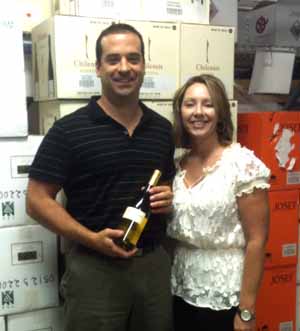 We want to try to incorporate the level of service a larger distributor can bring as far as the ease of doing business and professionalism but deliver those hand picked, smaller-production family wines.
RBS: How did you get funding to start the business?
JO: We put a very long business plan together with pro formas out five years and went to private equity firms, banks, family members, etc. But at that time no one wanted to touch anything unless it had a tangible asset to it, such as land or property. So most people passed, like any small business would when some crazy guy walks in the door and says, "I want to be a wine distributor."
[One day,] I sat down on the couch and said, "Kristin, Wachovia is the only bank that hasn't called back and said no at this point. If they call and say no, it wasn't meant to be."
The next morning we get a call from Wachovia that said we are going to have to tie it to some personal equity, but I think we can make this happen.
RBS: What was the first year like?
JO: It was just me and Kristin, who was still working as a travel agent. I quit my job. My former employer actually became a small investor also. Our Ford Explorer was our delivery truck, no sales people, no warehouse people. I would go out and sell three days a week and deliver three days a week. I put a lot of miles on the Explorer. We eventually hired a rep in Virginia Beach after six months. My father was our first delivery driver after that. We traded in the Explorer last month. It was a sad day.
RBS: Where are you now compared with then?
JO: Since then we have grown to 13 employees total. We recently hired a rep in D.C.
What we did in our entire first year is what we do in three weeks now.
RBS: A lot of wine bars have cropped up across town. What does that mean for you?
JO: From a business standpoint, those are our marketing arms. People go taste our wines at wine bars, and then go out and look for that bottle. Any new avenue for pouring wine from the glass where people are more willing to experiment – it is probably the most import segment of our business.
RBS: What role do Virginia wines play in your business?
JO: We recently decided to look and see where the state industry has been and where it's going. We tasted a lot of Virginia wine recently and would say we were pleasantly surprised where quality has gone in just the past five years. We made the conscious effort to get in the game, and we are in the middle of evaluating the options for that.
RBS: What is your favorite wine?
JO: The biggest mistake people can make is to pinpoint a favorite varietal or region. So much depends on the time of year, what you are eating, what your budget is and how curious or adventurous you are that day. The beauty of wine is that you walk into a shop or restaurant and there are thousands of labels. You can always find something that is meant for what you are going to do that day at that moment.
RBS: But if you were stuck on a deserted island, what would you want a case of?
JO: I am a huge fan of German Rieslings. They are some of the most, if not the most, versatile wines in the world.
Al Harris is a BizSense reporter. Please send news tips to [email protected]