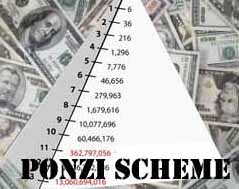 The lawyer representing a local man named in Ponzi scheme lawsuits filed by federal authorities in Florida says there's more to the story.
Chris Bruno, an attorney in Northern Virginia who is defending Richmond businessman William Center, said Center has agreed to cooperate with authorities in recovering the money that was collected in the scheme.
Bruno thinks there are culprits that have yet to be named that had a hand in the scheme. "We are highly confident that a result of [Center's] cooperation, the identity of the true masterminds of this fraud will become apparent," Bruno said.
Bruno said such suits have two components: a liability component and a damages component. Center has settled the liability part of the case. But they will continue to fight over the damages, Bruno said.
Bruno wouldn't say who he thinks the scheme's true masterminds are, but he did say they are not individuals or entities that were named as defendants in the suits thus far and that they could be connected to the private investment clubs that helped Center and others find and solicit investors.
Read more about Center's connection to the cases here. Read RBS's first story about the Ponzi scheme here.