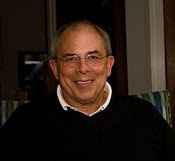 The attorney working to recover funds from a $28 million Ponzi scheme unearthed in June says there are people and entities in Richmond that may have profited from the alleged fraud.
"There are profiteers in Virginia," some knowingly and some unknowingly, said Patrick Rengstl, the Miami attorney representing the receivership in the Ponzi scheme case against several parties including Richmond businessman William Center. Those profiteers also allegedly include some of Center's members. "We are getting to the bottom of it because you can follow the money trail."
Rengstl also said that among the more than 800 victims of the scheme nationwide, there are likely Richmond investors. Read more about the case here.
Bill Center was the last of the main parties named in civil suits by the offials to agree to a consent order giving his full cooperation in shutting down the scheme and attempting to recover investors' money.
Center's consent is structured in such that he does not admit guilt.
"Typically, amongst us lawyers, it's an admission they were doing something wrong," Rengstl said.
Rengstl said Center ran an entity called Center Richmond, LLC that performed services for parties named in the suits out of the Ratcliffe Building on Rolling Hills Drive in Henrico. That entity, along with Center and others were named as defendants.
No criminal charges have been brought and Center is still in Richmond and has at least one other company he is operating that appears to be connected to Center Richmond LLC.
While the details are still being uncovered, Rengstl said Center Richmond, LLC also allegedly employed Center's wife, his son and a daughter-in-law.
According to the cached version of its site, www.centerrichmond.com, Center Richmond LLC is a "Virginia based outsourcing, technical and marketing consulting firm founded in 1995. CR utilizes valuable resources made available by retirement, downsizing, and consolidation. Our consultants draw from their extensive knowledge and experience to provide clients with expert advice and industry information."
The site now redirects visitors to the site of another local company called MBRMNGR, LLC . Rengstl said Member Manager, as it is known, is also run by Center and it too received money that can be traced back through the scheme's money trail. Another link is to Center's blog.
Messages left for Center's attorney Christopher Bruno were not returned. A message left on the Member Manager voicemail was not returned.
The Member Manager entity's address is 8143 Greystone East Circle in Richmond, a residential apartment or condo complex. Another company called Consultancy Assistants LLC shares the same address.
A Twitter page linked to Consultancy Assistants lists Kate Center, who according to Rengstl is Bill Center's daughter-in-law.
The receiver is attempting to track how much, if any, of the scheme's money was funneled back to any of these parties.
"[Center and others] started transferring money to themselves, their wives, their kids, to affiliated companies. They sent money to charities and churches. We are now targeting a lot of those profiteers of the fraud, whether they were knowing or unknowing," Rengstl said.
According to his Linkedin profile, Center is employed as the principal managing consultant at Consultancy Assistants LLC. The profile says attended Golden Gate University and the State University of New York at New Paltz and previously worked at several companies including Ethyl Corp., a local subsidiary of NewMarket Corp.
"He's a corporate guy. He's a business man," Rengstl said of Bill Center who is 64. "He's allegedly good at raising capital for startup companies."
Rengstl said the receivership has no evidence that Center has ever previously been involved in any other fraudulent activity and to date no criminal charges have been made related to this Ponzi scheme.
"Right now there are no current pending criminal charges against them that are of public record."
But based on the defendants agreeing to shut down all the related entities and to have the related assets frozen and brought into receivership, "It's pretty clear it was a fraud or a Ponzi scheme," Rengstl said. "We're pretty sure the SEC got it right."
By freezing the accounts, the receivership has been able to secure about $6 million in funds that will be sorted and returned to investors.
"These lawsuits will hopefully add to the pot of money as well," Rengstl said. "We're going to track every penny down."
A website has been set up by the receivership to allow investors and victims of the scheme to track documents and provide information for the investigation.
Michael Schwartz is a BizSense reporter. Please send news tips to [email protected]