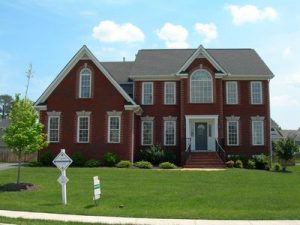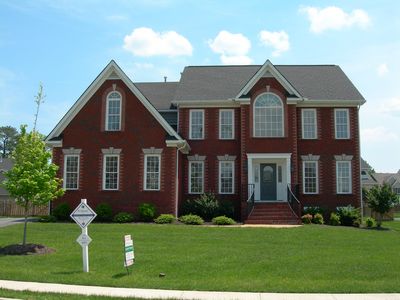 Union First Market Bank filed suit last week in Chesterfield County Circuit Court in an attempt to recoup $5.5 million from a Midlothian-based homebuilder.
According to the suit, Tomac Corp. has defaulted on a loan originally worth $3 million from First Market Bank in 2001. Last year, First Market merged with Union Bankshares to form the new bank.
The loan was modified in 2005 and increased to $5 million, according to the suit, and was personally guaranteed by Tomac President Thomas Cauble.
Union notified Tomac in a letter July 23 that its balance of $2.2 million was due. The suit says Tomac has not paid and is in default. Interest is accruing on the loan at $447 per day.
The builder also owes Union $3.3 million on a $6 million deed of trust that was dated 2008. Interest is accruing daily on the note at $197 a day.
Messages and emails left for Union's attorneys on the case, Stephen Leach and Marc Sarata of Leach Travell Britt in McLean, were not returned.
David Fairchild, president of Union First Market Bank, said the company does not comment on anything related to customers.
Cauble was out of the office.
According to the latest Richmond Builder Report, Tomac is the ninth largest local homebuilder through the first five months of 2010. It sold 10 homes during that time an average price of $458,000. Tomac sold 26 homes in all of 2009, according to the report.
As one of the largest banks in the state with $3.8 billion in assets, Union is dealing with its share of bad loans beyond just Tomac.
Union First Market Bankshares, the publicly traded holding company for the bank, had $77 million in non-performing assets on its books at the end of the second quarter, according to its quarterly report filed with the Securities and Exchange Commission.
That total consisted largely of land loans and residential real estate loans which includes builder lines of credit. It also includes $28 million in property it has reclaimed through foreclosure.