The views expressed in Guest Opinions represent only those of the author and are in no way endorsed by Richmond BizSense or any BizSense staff member.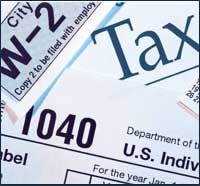 Two Nobel laureate economists are stranded on a desert island.
Milton:  "So, Sir John, how are we gonna get off this miserable rock?"
John Maynard:  "No problem – I have a theory!  If it works, we're home free!"
Milton: "Let's have it then!  But first, what are the assumptions underlying your theory?"
John Maynard: "First: Assume there is a boat."
Of course, it would be churlish to suggest that the economic theories underlying the Obama administration's stimulus spending are based on such circular logic.  But here goes anyway:
According to theory, if the government spends more money buying things it doesn't really need or digging holes for all those "shovel ready" projects with shiny new shovels with money it doesn't really have, then people will have to make those shovels and dig those holes and businesses will have to hire people to do it. And so people will go back to work and earn more money to buy more things with the money the government spent that it didn't really have to buy the things it didn't really need from the companies that are only making them because the government will buy them.
As elections approach, certain elements of the government realize that all of those stimulating dollars they spent on all of those really stimulating roads and bridges and holes and things will have to be repaid, and they will have to get the money somewhere.  The nice Chinese people who lent it to them will want it back, and if we don't pay them back, they might not be willing to lend more money later if we need more holes and roads and bridges.
Happily, there is an easy answer, and elected representatives love easy answers.  So, they say, solemnly and responsibly – let's not continue the irresponsible policies of the last administration, we'll just let those awful unfair tax cuts die and people will pay more taxes, especially those annoying rich people who pay most of the taxes anyway, and we don't even have to vote for tax increases!  We can just let the cuts expire!  Brilliant!  That way we will get back all the money we paid to all those businesses who hired all those people – we'll take some of it out of their paychecks, and the rest of it out of the bank accounts of the owners of the businesses who hired them!  They won't feel a thing – and after all, it's really for their own good.
So we borrow a trillion here, a trillion there, buy lots of things for lots of deserving people, and in theory, some jobs are created – at least until the roads and bridges are all repaved and repainted and the holes are all filled in.  Because the theory upon which the stimulus spending is based, sometimes known as Keynesian economics, assumes that spending creates jobs.  If the evidence does not bear this out – it's easy enough to adjust the data or redefine our terms.  Jobs may not have been created, so they must have been "saved."  We really can't say created, because unemployment is still quite high – so therefore, it must be the case that many, many more jobs would have been lost had we not spent all that stimulating money.  And really, this just proves how bad the last administration was – if we had not borrowed and spent all that money, we'd be much worse off – so says the theory, anyway.
But what happens when those taxes rise?  If putting more money in people's hands by buying things from them or the businesses that they work for is stimulating and creates jobs, how can it be that taking the same money back out of their paychecks and profits will not destroy jobs?  Well, the answer has to be that the government will take more of the money from the lazy rich people who don't need jobs and would have just saved the money, and less from the hard working little people, because there are many more of them and that's how to win elections.
Of course, the net of all of this clever policy is that now, instead of hundreds of millions of people, rich, not so rich and even poor, making trillions of decisions, large and small, how to spend save and invest their own money, the government is, in effect, telling them where to spend it and deciding how much money people should be allowed to keep.  The point is, some of those trillions of decisions may be wrong, but on average, they are pretty good, and the consequences are usually limited to the people who made them.  But when the government makes a bad decision – it's a whopper, and we all pay.
What this cheerful little story also overlooks is that the money people pay in taxes would have either been spent or saved anyway – the government didn't need to take it from them to make that happen.  It happens all the time all by itself.  And even when people save money instead of spend it, what they are really doing is investing – by lending it to businesses or buying their stock – and what do those businesses do?  They hire people and buy all kinds of things – computers, research labs, factories and so on. The difference is, these are good jobs that don't go away when the government stops borrowing.  Jobs based on economic reality.  The kind of jobs that are created when individuals and businesses see a product or a service that can be created or improved, and invest their own money to make it happen.
That's my theory, anyway.